'Teen Mom 2's Kailyn Lowry Admits To 'Freaking Out' After Miscarriage Tragedy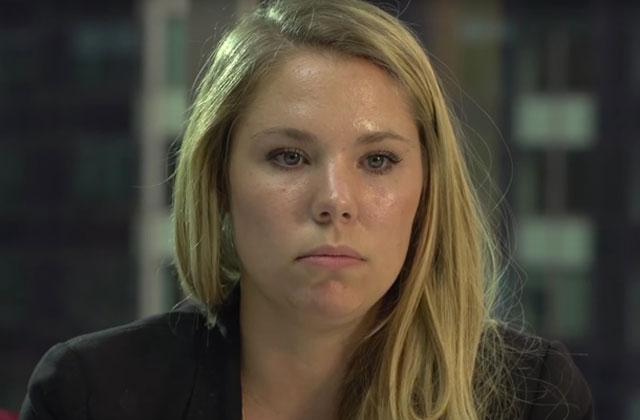 Article continues below advertisement
Her oldest son Isaac, 6, was aware of the tragic loss when it happened.
"I was crazy the way it happened," she explained. "Like when I realized what was happening, there were a lot of tears and freaking out, and Isaac didn't understand and then we kind of told him because he walked in on the whole thing."
Although Lowry has taken time to grieve the loss of her third child, which occurred six months ago, she will be "emotional" when she re-watches the episodes. But despite how difficult it will be to watch scenes play out on the small screen, Lowry didn't want to keep the tragedy a secret.
"I know that there are people that are going to talk about it, but I think at the end of the day I'm going to help more people by being open about it, so that's what kind of keeps me going through the whole thing," she said. "I've had a ton of people ... saying that they can relate, they've been through it."
But the drama didn't end there for the mother-of-two, as she soon found out her Air Force husband, Javi Marroquin, was getting redeployed.
Article continues below advertisement
"It gets tough," she said of their long-distance relationship. "I think that you'll see some parts of it being hard, and it's emotional, and there are some happy parts, like we're trying to stay positive through everything."
She admitted that while his 6-month deployment could "make or break a relationship," they're "good" at the moment despite divorce rumors.
"We're handling it the best way that we can," she said of her husband, who she keeps in touch with through FaceTime "almost everyday." "I have no worries or anything."
Lowry even revealed how she hopes to have a third child in the future with Marroquin.
"I'm just in such a good place right now," she said. "I really just hope that people see how much I'm trying to grow and mature as a person and as a mom. So I'm hoping that shows on the show, and I'm hoping that I see it in myself."