Tears, Visitation Plans & Filming: Teresa's Life Without Joe Revealed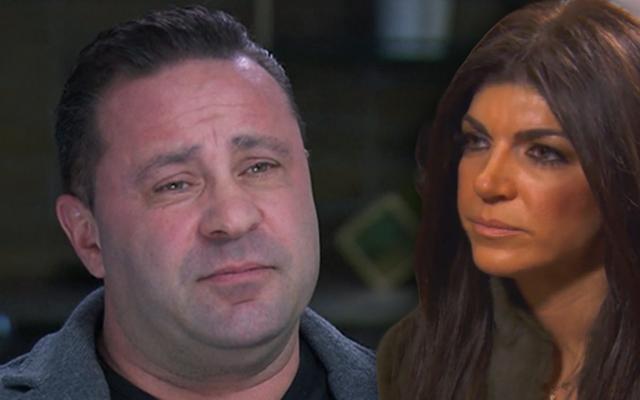 Article continues below advertisement
But despite being surrounded by loved ones, it was a hard day for the Real Housewives of New Jersey couple.
"Joe seemed like he was kind somber," the source explained. "He's a strong guy, but he has a big heart. So it was a tough day."
And it was just as stressful for Teresa.
"She's emotional and sad right now," the source said. "But she's got to carry on. She has four daughters, so she has to keep everything moving."
Fortunately, Bravo gave the couple a break leading up to Joe's imprisonment.
"Bravo did not film inside the house this morning," the source said. "They only filmed outside while Teresa and Joe were hugging goodbye."
Producers also allowed Joe and Teresa to spend their last night alone.
"They didn't film last night," the source said. "They were just private. Bravo has been giving them space to be together as a family."
Article continues below advertisement
Teresa is scheduled to begin working again soon though.
"I would say she will be filming a day or two," the source confirmed. "They are giving her a little break, but nothing set in stone."
Teresa will also get to see her husband soon.
"Her first visit to the prison could be within a week," the source said. "It could be very soon."
They will also get to stay in touch often.
"Joe will get to use the phone and email," the source noted. "I don't know if they have Skype, but it's going to be kind of like what Teresa did while she was in."
Joe is expected to serve a total of 41 months for his fraud conviction, and could face deportation to is native Italy upon his release.