Early Release! Teresa's Joy As Joe Gets Months Knocked Off His Prison Sentence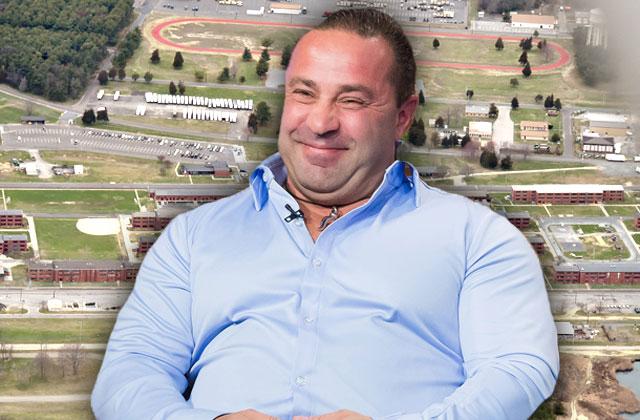 Teresa Giudice may still be dealing with having to say goodbye to her husband Joe Giudice last week, but RadarOnline.com has learned that the 43-year-old Real Housewives of New Jersey star got some good news this week.
Giudice's husband, 43, could be coming home earlier than expected!
The Italian-born reality star was originally sentenced to spend 41 months behind bars for fraud charges, but according to the Federal Bureau of Prisons Inmate status, Joe already has gotten five months knocked off his sentence.
Article continues below advertisement
Joe checked into the Federal Correctional Institution in Fort Dix, New Jersey on March 23.
If he served his full term, that would mean he would be get out around the end of August 2019.
But now, Joe will be a freed man on March 14, 2019! Federal law gives prisoners serving more than one year 54 days off as "good time" for every year served. But those can be taken back if his behavior isn't on point.
And unfortunately, as RadarOnline.com previously reported, the Guidices' nightmare may not end there.
During an interview with Entertainment Tonight, Joe broke down in tears over facing possible deportation once his sentence is completed.
"Anything can happen, you know? There is nothing in life that is certain," he said. "We will deal with that when I get out."
And sadly, his family is having a hard enough time as it is coping with Joe's initial departure.
"All the other girls are having a rough time of it, but his daughter Milania is having the hardest time," a source told RadarOnline.com.