Custody War! Jenelle Slams Nathan As 'Not Fit' To Be A Parent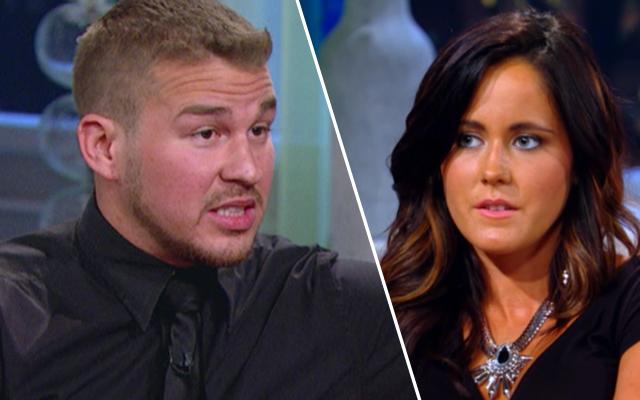 Article continues below advertisement
According to Evans's suit against Griffith—filed on March 3—she claimed that he ex-fiancé "is not a fit and proper person to have custody" of Kaiser.
Evans alleged that Griffith doesn't have "proper living arrangements" for their son, as he "has eviction papers pending against him."
On top of that, Evans claimed that "upon reason and belief, Defendant Griffith is abusing illegal substances including steroids."
In the papers, Evans brought up Griffith's "multiple arrests" including his misdemeanor larceny charge and domestic violence case.
As Radar previously, Griffith is currently scheduled to appear in court on April 4 for his pending larceny case, which stemmed from Evans accusing him of taking her car and along with it, $1,000 worth of her personal belongings.
Radar also reported that Griffith was charged with physical assault following a March 2015 fight at the home he once shared with Evans. (The chargers were later dropped.)
According to Evans's court papers, she is now asking for an "expedited hearing establishing temporary custody to her to stabilize the environment and to avoid emotional trauma resulting from the continued conflict between the parties."
She's seeking temporary and permanent primary custody of Kaiser and reimbursement from Griffith on her attorney fees resulting from the custody case.