Call The Police! Jenelle's Boyfriend Battling Reckless Driving Charges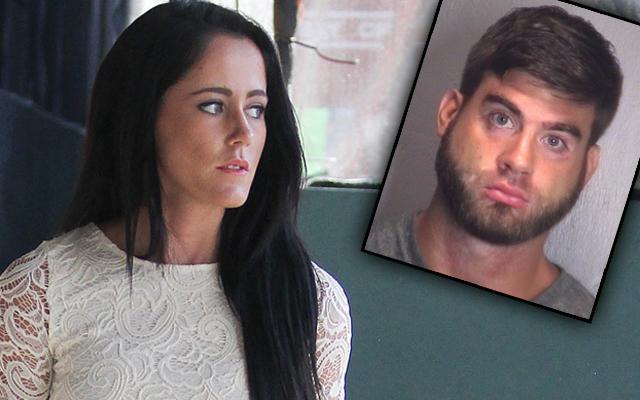 Jenelle Evans's boyfriend David Eason may have been arrested yesterday for a domestic violence protective order violation, but his law enforcement troubles didn't end there.
RadarOnline.com has exclusively learned that Eason, 27, recently got pulled over and charged with several violations.
According to North Carolina court records, Eason is a battling reckless driving to endanger traffic charge, a traffic expired registration card/tag charge, an infraction for driving left of center and an infraction for expired/no inspection.
Article continues below advertisement
But the driving incidents didn't take place the same day as Eason's March 28 arrest.
Lt. Brewer of the New Hanover County Sherrif's Office in North Carolina told Radar that Eason was arrested on March 28 for the domestic violence protective order violation and that's it.
"Spoke with the deputy that arrested him," Lt. Brewer said. "We only had the warrant, no other charges."
According to a source close to the situation, Eason's driving violations actually occurred weeks ago.
"The driving charges weren't from Monday," the source told Radar. "The car stuff happened a week or two ago when David was on his way to work."
The source explained that "David passed someone on a double lane and didn't realize it."
"David was ticketed, not arrested, for the driving charges," the source added.
The North Carolina Court System lists that Eason is scheduled to appear in court on April 15 to deal with his driving infractions.
Article continues below advertisement
But the source said that Evans's attorney is trying to get the violations expelled.
"It's being dropped by Jenelle's attorney," the source stated.
As Radar previously reported, Eason was busted yesterday after he ran into his son at the grocery store and gave the young boy a hug.
"David got arrested because he has a no contact order on him," a source said. "And he was in the grocery store getting juice for Kaiser when he saw his son and gave him a hug… Since he was around his son, he 'violated' the no contact order."