Linda Hogan Slams Ex Hulk In Bitter Letter: 'You Ruined Our 25-Year Marriage'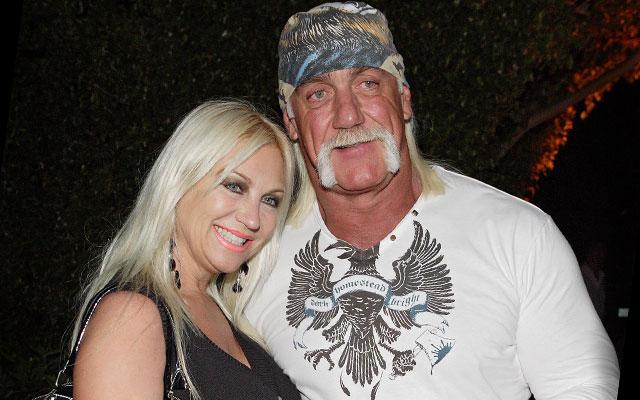 Linda Hogan showed no mercy for ex-husband Hulk Hogan this week amid his sex tape trial, sitting down with Inside Edition for a tearful (and brutally honest) interview.
"I want the world to know how I feel about him," the 56-year-old cried during the sit-down. "I gave that man everything. I gave him everything that I had. I was honest; I was a good wife. I never cheated on him."
As RadarOnline.com previously reported, Hogan filed a bombshell lawsuit against Gawker Media for publishing clips of a video featuring him having sex with Heather Clem, the wife of his then-pal Bubba "The Love Sponge" Clem.
Article continues below advertisement
Though Hogan is seeking $100 million in the suit, Linda said he doesn't deserve any compensation whatsoever.
"You have single-handedly ruined our 25-year marriage and our family...my trust, my love, my future, our future family with grandchildren, holidays, weddings, our kids' lives, homes, their ability to trust, our poor animals, friends, neighbors, your career, finances, trademarks, retirement, your legacy, your reputation, your health... even your soul... You lost it ALL," she read from a hard-hitting letter she had sent to her former spouse.
"You took me for granted and never appreciated me or our beautiful family...blaming me for your horrendous mistakes," she continued. "And yet you continue in life this very way, still...Hiding behind those sunglasses, false smile, oh...and the bandana!"
Watch the Video on RadarOnline.com:
The former reality star also made it clear that she's not hoping to play nice — or reconcile — any time soon.
"I hate you but probably not as much as you must hate yourself, and until you can really apologize to me and to our children...I will never ever forgive you," she concluded.
Meanwhile, Hogan continues to fight for his case, telling ABC News that he's feeling "pretty darn good" about the trial at this point in time.