Garry Shandling Revealed Hidden Health Issue Months Before Death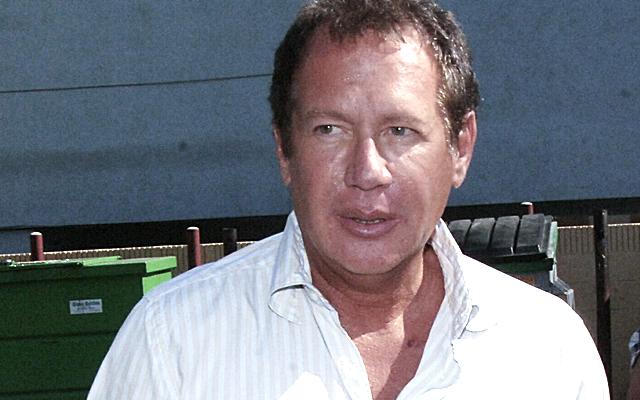 Garry Shandling passed away suddenly on March 24, but were there secret signs he was sick in the months before his death?
RadarOnline.com can reveal that Shandling was complaining about a hidden illness in the January 1, 2016, episode of Comedians In Cars Getting Coffee with Jerry Seinfeld.
Chillingly, the episode was titled, "It's Great That Garry Shandling Is Still Alive."
Shandling confesses to Seinfeld in the episode, "I had a hyper-parathyroid gland that was undiagnosed because the symptoms mirror the exact same symptoms that an older Jewish man would have."
Article continues below advertisement
"Which is you know, you get lethargic and puffy you get heavy," he said. "You kind of think you wanna get a divorce even though you're not married. A "Kvetch-o-Meter" counted 12 times he complained about his health during one conversation.
In one foreboding moment, he and Seinfeld are seen walking through a comedy club in L.A. reminiscing about the stars that have passed. Shandling laments, "It's like every other person has passed away," before becoming introspective about the suicide of Robin Williams.
"May Robin rest in peace," he said. "I'm sure like me you were stunned … I was sitting there watching CNN and they said Robin Williams killed himself. And I sat there and I was frozen."
"And then Wolf Blitzer says, '63 was so young!' …" Shandling continued. "And I thought, 'I'm the same age as Robin.' and then I realized '63 is so young' is a phrase you never hear relative to anything but death."
Seinfeld said, "You have to die in your 60s for them to say, 'Boy he was young!'"
Shandling was 66.
He said in the clip, "What I want at my funeral is an actual boxing referee to do a count, and at 5 just wave it off and say he's not getting up."
Story developing.