Dismissed! Erika Jayne's Husband Off The Hook In $130M Lawsuit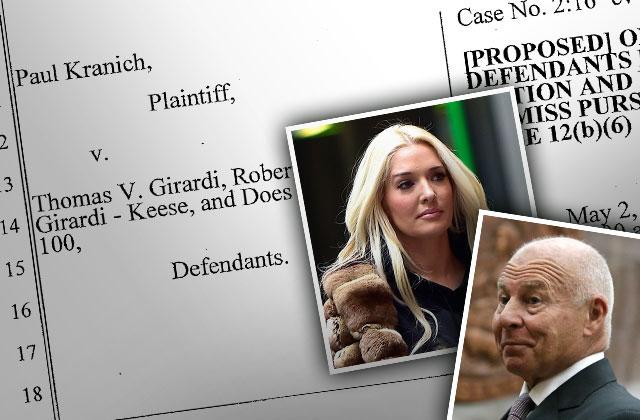 It's another win for The Real Housewives of Beverly Hills star Erika Jayne's legal eagle husband, Thomas Girardi. RadarOnline.com has learned that a $130 million lawsuit against him has been dismissed!
As RadarOnline.com reported, Girardi, 76, was sued along with the law firm he founded and fellow attorney Robert Finery, over allegations that they mishandled funds awarded in a class-action lawsuit against Lockheed. Plaintiff Paul Kranich brought the suit with attorney Peter Dion-Kindem, who has been unsuccessful in cases against Girardi in the past.
Article continues below advertisement
"First of all, the Lockheed litigation was 20 years ago," Girardi told RadarOnline.com. "Dion-Kindem went and he sued us. The court threw the whole thing out, said 'Forget about it, there's no merit, etcetera.'"
"Then he goes and files another case!" Girardi said. "He goes door to door and got another guy and filed this thing. This is the fourth time he sued us." And the court threw them all out, he claimed.
The most recent case was dismissed in February, according to documents obtained by RadarOnline.com. Said Girardi, "It's over with."
MORE ON:
The Real Housewives of Beverly Hills
But he's ready to get his revenge. "I think this is a matter for the state bar," Girardi revealed. "And I think the judge, when the judge hears these facts, he'll sanction the heck out of him. Then we're gonna sue him."
"This is crazy," he said. "It's one thing if you file a case and maybe it isn't quite correct, but once you're told by the court that this is baloney, to go turn around in federal court and go file another one? I think he's just nuts!"
Girardi is famous for his work on the Pacific Gas & Electric case, which was the inspiration for the movie Erin Brockovich, among other major cases.