Charlie Caught On Tape! The Disturbing Proof Sheen Lied About His HIV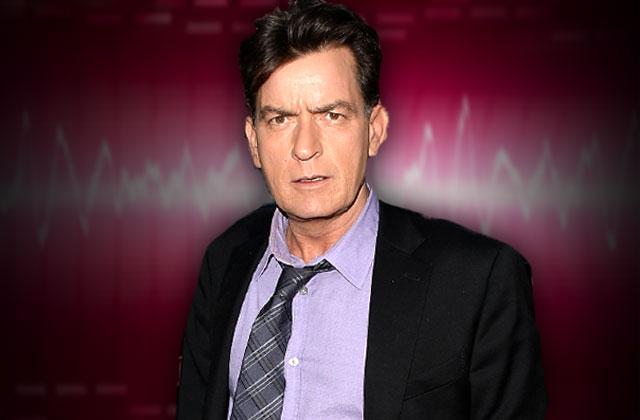 Just when it seemed that the last of Charlie Sheen's dark secrets had been exposed, The National ENQUIRER has uncovered an explosive audio recording that reveals still more of his HIV lies!
In the chilling tapes, recorded by a former lover, not only did Sheen, 50, admit to having unprotected sex with the woman after his HIV-positive diagnosis. But also, even more incredibly, she claimed he told her he was clean before they did the deed!
Article continues below advertisement
According to a transcript of the nearly 35-minute tapes, provided by the ENQUIRER to RadarOnline.com, the woman who recorded the conversations blasted Sheen, "Why did you tell me you were not infected?"
"Because it's none of your f---ing business, OK!" the man on the tapes, clearly Sheen, screamed in reply.
"But if I wanted to have sex without a condom … it's my right to know," the woman insisted.
"You shouldn't want to," he answered.
In another section of the audio, he admitted they had "sex without the condom." And when she "fu****g found out" about the diagnosis after their tryst, he sneered that finally, "I was noble enough to tell you."
That conversation represents an entirely different story than the one Sheen has been telling the American public.
After The ENQUIRER's blockbuster world exclusive revealed his diagnosis last November, Sheen went on the Today show and was grilled about his sex life by Matt Lauer.
"Have you since the time of your diagnosis told every one of your sexual partners before you had a sexual encounter that you were HIV-positive?" asked Lauer.
"Yes, I have," answered Sheen.
"No exception?" Lauer asked.
"No exception," Sheen insisted.
However, these tapes — recorded after that interview — prove otherwise!
For the full and chilling transcript of the tapes, pick up the latest issue of The National ENQUIRER, on stands now!