Candace Cameron Bure Reveals Raunchy Sex Secrets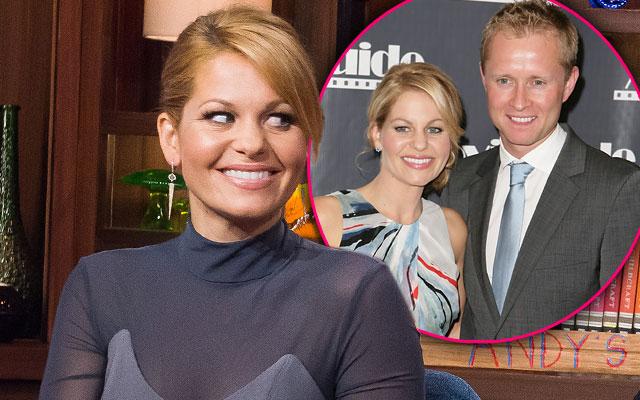 Candace Cameron Bure is back as DJ Tanner on Fuller House — and revealing secrets about her personal life that would make her character blush!
Bure, 39, sat down with In Touch Magazine and revealed that although she and Valeri Bure have been married for 19 years, their love life is anything but stale.
"We have lots of sex!" the Fuller House actress told the magazine. "I'm gone half the week so when I'm home, we have to keep things alive."
Article continues below advertisement
The mother of three and The View star also revealed that she and her husband actively try to keep things interesting.
"We work at keeping our love fresh," she said. "My husband and I like to have fun with each other. We flirt a lot!"
Mom to Natasha, 17, Lev, 16 and Maksim, 14, Bure also confessed how she feels about turning 40 in a few weeks.
"Every day I get more excited. They throw awesome birthday parties on The View," she said. "And I know my eyes are going to get shot at 40, so I'm psyched for reading glasses — a cute new accessory!"
She also shot down rumors that the cast was angry towards the Olsen twins after they snubbed the Full House reboot. When asked if she was upset about them not joining the show, she said, "Nope, that was their decision. I am very happy for how successful they've become. I love fashion and I love wearing their Elizabeth and James line."