Justice After Death! Lawsuit Against Bobbi Kristina Brown Dismissed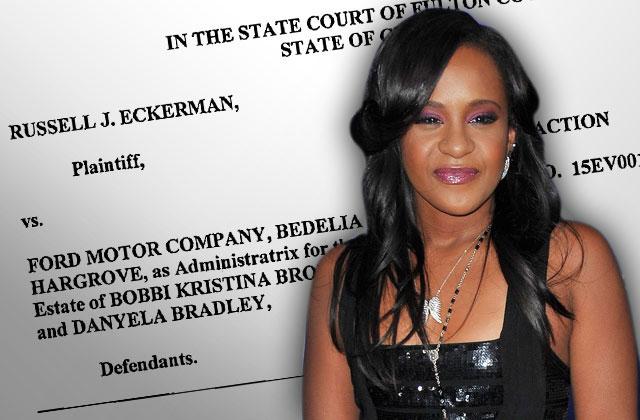 Bobbi Kristina Brown is one step closer to resting in peace. RadarOnline.com has learned that a $730,000 lawsuit against her, filed just days before her death in July, has finally been dismissed.
Georgia native Russell Eckerman sued Brown and her friend Danyela Bradley in July 2015, over a January, 2015, accident involving the girls. He claimed Brown was speeding and tailgating cars before she lost control of Bradley's Jeep Liberty and crashed into his car. The suit said she was "negligent in failing to safely operate the vehicle she was driving." Bradley was with her in the Jeep.
Article continues below advertisement
Eckerman also claimed the airbags in his Ford Taurus did not deploy properly, and added Ford Motor Company as a defendant for that reason. He initially asked for $730,000 in damages, and claimed he had suffered skull fractures and worse.
In October 2015, Bradley gave a bombshell deposition in the case, claiming Brown did crack and heroin "often" before her death. Subsequently, Eckerman asked for a full toxicology report on Brown, in an attempt to find out what substances she ingested before she was found unresponsive in a bathtub at her Georgia townhouse on January 31.
But according to court documents filed on February 16, attorneys for Eckerman suddenly asked that both Brown's estate and her friend, Danyela Bradley, be dismissed from the lawsuit. The dismissal was "with prejudice," which means Eckerman can never bring claims against Brown and Bradley again.
That filing noted that Ford Motor Company was still a defendant, and that Ackerman "reserves all claims and judgments it may hold against Ford Motor Company." The very next day, however, he filed a document dismissing his claims against Ford as well. That dismissal was "without prejudice," though, meaning he reserves the right to sue Ford over the incident in the future, if he chooses.