Trouble Already? Lauren Bushnell Reveals Ben Higgins' Most Annoying Secret Habit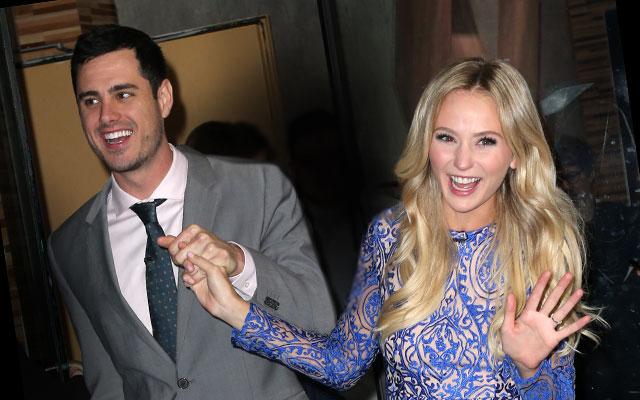 Right after Lauren Bushnell won one of the most dramatic seasons of The Bachelor yet, she and fiancé Ben Higgins went on Jimmy Kimmel Live! to talk about life after the show — and it sounds slightly rocky!
Bushnell unloaded some of her pet peeves regarding Higgins in the conversation with Kimmel.
"Ben is a very heavy breather out of his mouth. Like a very heavy mouth breather," Bushnell, 25, explained.
Article continues below advertisement
But Higgins had his defense ready: "I have big lungs so it takes a lot to fill them up with air."
Higgins, 27, also shared a personal story about another point of conflict.
"I like to pray for us before we go to bed," he said. "It's something that we've enjoyed doing. We need a lot of prayer right now. And I'm praying, she stops me and goes, 'Can you not pray so loud?'"
It doesn't sound like it'll be a deal breaker, however. Bushnell says she's "got him trained," especially when it comes to sleeping in late, which Higgins revealed is something he learned about her after the show.
Watch the video and let us know, will they go the distance?