Jobless 'Alaskan Bush People' Slammed With $22K In Fines & Judgments For Government Scam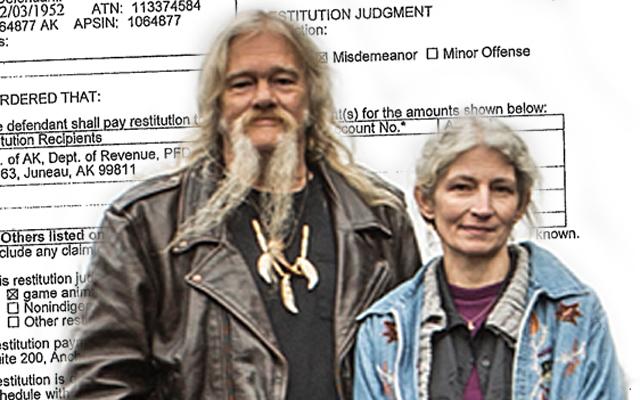 The Alaskan Bush People better start praying that they get a big reality TV raise next season, because patriarch Billy Brown and his son, Josh "Bam Bam" Brown, just got slammed with a $9,000 bill in their infamous court case, RadarOnline.com can exclusively reveal.
As Radar reported, the 63-year-old father of seven and his second oldest son, 31, were each sentenced to 30 days in jail after pleading guilty to one count of second-degree unsworn falsification.
Article continues below advertisement
The father/son duo confessed to lying on government forms about their Alaskan residency for years in order to be eligible for fat oil dividend checks. (In reality, the family was living in the lower 48 state much of the time.)
In addition to their time behind bars and a collective $13,000 fine, Discovery stars Billy and Josh must pay the state of Alaska $7,965 and $1,174 respectively in restitution judgments.
PROOF: READ THE COURT DOCUMENTS
According to Juneau Superior Court documents delivered March 3, the pair must be their restitutions immediately, unless they establish a payment plan.
The hefty sum will also accrue an interest rate of 4%.
The case's court docket indicates that Billy has so far only paid $110 of his $10,000 individual fine issued in January, so the bills are piling up fast! Both Brown men must report to jail by April 15.