Botched Surgery Puts Zsa Zsa Gabor At Death's Door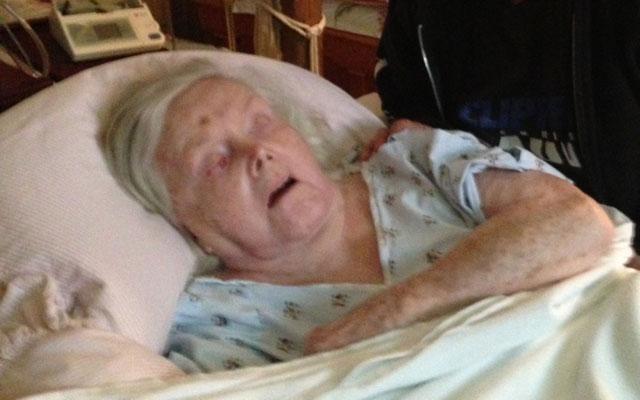 Botched surgery has turned Hollywood legend Zsa Zsa Gabor's final days into a desperate fight for life!
After she was rushed to the hospital with a lung infection related to her feeding tube, doctors bungled a risky procedure that put her at death's door, RadarOnline.com has exclusively learned.
"They put in the wrong size feeding tube! My poor wife!" her ninth husband, Prince Frédéric von Anhalt, 72, wailed to Radar.
Article continues below advertisement
The former Tinseltown glamour queen turned 99 on Feb. 6, and was hospitalized two days later.
Doctors at Ronald Reagan UCLA Medical Center replaced her feeding tube on Feb. 10.
She survived the surgery, but faced going under anesthesia a second time, her husband claimed.
When confronted with Prince Frédéric's charges of malpractice, a public information officer for the hospital had no comment.
Hungarian-born Gabor, who hasn't been seen in public for years, suffers from dementia. Her body has been ravaged by infections, and in 2011, her right leg was amputated. As she clung to life, her distraught husband kept a vigil at her hospital bedside.
Prince Frédéric said, "I see my wife fighting, her eyes filling with tears. It makes me very, very angry!"