Exclusive: Zsa Zsa Gabor's Lung Surgery Postponed As Family Prepares For Her Death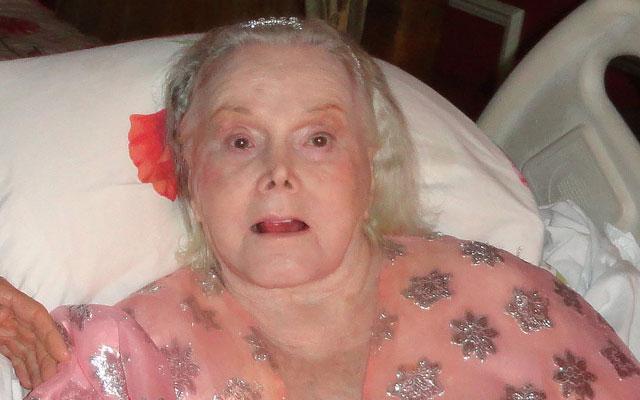 Zsa Zsa Gabor has returned home from an L.A. hospital, where she was awaiting a complicated surgery on her lungs for over a week. Now, a family source tells RadarOnline.com exclusively that the 99-year-old iconic Hollywood actress "does not want to go back to the hospital."
Gabor's husband of thirty years, 72-year-old Prince Frederic von Anhalt, took his ailing wife home to their estate in Bel Air, Calif., on Monday — the day Gabor was scheduled to have her risky, life-threatening surgery.
Article continues below advertisement
According to the source, "This may be the finale for Zsa Zsa. The surgery has been postponed until next week."
As RadarOnline.com recently reported, doctors warn that there's a very good chance Gabor will not make it through the surgery, especially since she has suffered several medical health scares over the course of the past few years.
"Zsa Zsa has been in a semi-vegetative state for quite some time and, with the upcoming surgery, no one wants to upset her any more than she already is," the insider had noted.