WWE's 'Monday Night Raw' Star Daniel Bryan Announces Retirement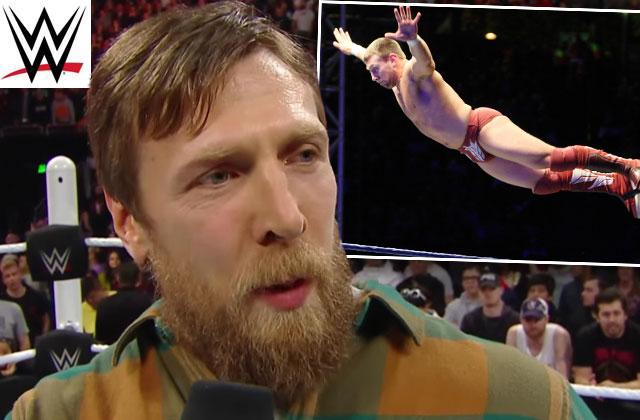 Saying goodbye! Former WWE champion Daniel Bryan confirmed his retirement in Seattle on Monday night.
"Trust me, I don't want to be doing this anymore than you guys don't want me to be doing this," he told the jam-packed audience. "It is with a heavy heart and utmost sadness that I announce my retirement. Today, when I woke up this morning I felt nothing but gratitude because I have gotten to do the things I loved for 16 years."
Article continues below advertisement
"I love hitting the ropes and diving right here," he continued, pointing outside the ring. "It made me feel like Superman and your guys' reaction to it made me feel like Superman."
Throughout his 16-year career, Bryan suffered multiple concussions, which has had serious effects on his health. Just last week, the athlete received brain test results that indicated signs of permanent damage, forcing him to take his exit from wrestling for good.
"I have gotten to meet the most amazing people," Bryan added, naming a few close friends along his sports journey.
Watch the Video on RadarOnline.com:
Bryan was then given a touching standing ovation from Seattle (his hometown) fans. The wrestling champ's wife also came out to the ring, giving Bryan a big kiss.