Broke Tori Spelling Signs Up To Shill For 'Psychic Source'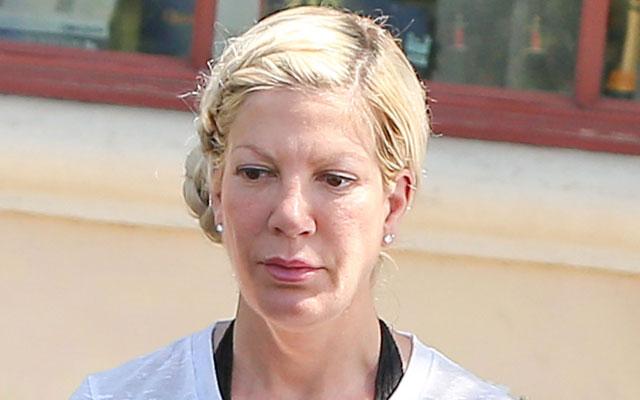 Broke Tori Spelling has raked up so much debt that she has turned to psychic for help with her desperate situation – by becoming a spokesperson for the supernatural!
As RadarOnline.com reported, Aaron Spelling's 42-year-old daughter has been in dire financial straits for months. Since acting gigs aren't paying the bills, she has signed up to shill for Psychic Source.
Claiming to be "the most respected psychic service since 1989," they announced their partnership with the former Beverly Hills 90210 star Tuesday morning.
Article continues below advertisement
Spelling has written about her fortune teller experiences, writing in her book Uncharted terriTORI, "I explore new psychics the same way some people try out new restaurants. If there were a Zagat that reviewed psychics, I'd keep it on my bedside table for handy access!"
Psychic Source claims that Spelling, who is only being paid a meager $10,000 for her role in the Lifetime movie Mother May I Sleep with Danger, "regularly relies on psychic advisors. Which no doubt has contributed to her very successful career."
Dean McDermott's wife touted the deal, saying, "I'm so excited to have the amazing Advisors at Psychic Source available to me when I need insights into what's going on in my life, and I look forward to inspiring others to come along on this journey of self-discovery and spiritual growth with me!"