Teresa Snubs Joe! Giudice Dedicates Memoir To Daughters— But Leaves Out Husband!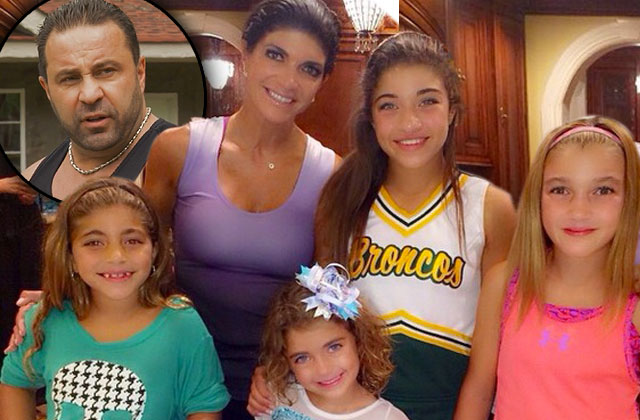 Marriage on the rocks!
In Turning The Tables, Teresa Giudice lovingly dedicates her revealing new memoir to her four daughters: Gia, Gabriella, Milania and Audriana. But her husband of 20 years, Joe, doesn't get a mention!
"I thank God every day for blessing me with each one of you. You are my everything," she wrote in her dedication. "I am so proud of you, especially your strength and grace during the time I was away."
Article continues below advertisement
" Seeing how strong you all were— and the love you showed me— helped me get through all of this. I LOVE, LOVE, LOVE, LOVE you all to infinity and beyond. Love, Mommy."
Joe, 43, doesn't earn a shout out. And fans shouldn't be surprised!
As Radar extensively reported, the wayward husband stepped out with multiple women while Teresa was in the slammer for nearly all of 2015.
According to reports, he hooked up with a young blonde named Jamie Jackson while partying in Atlantic City.
In April, he wined and dined a strip club employee at a Newark, New Jersey, restaurant.
Teresa, 43, has denied Joe cheated on her while she was behind bars, but did confess that hearing reports of his alleged straying ways "bothered" her.