Rob Kardashian Creates SnapChat Account As Blac Chyna Gets Territorial Over New Man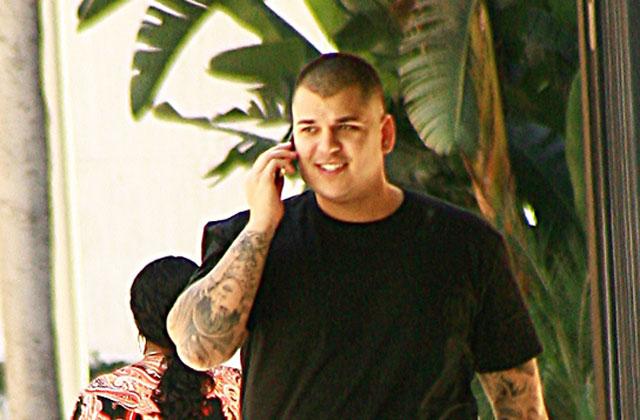 Rob Kardashian has made his SnapChat debut! After being reclusive for the last few years, the Kardashians outcast has finally stepped back into the social media scene — and it seems to be thanks to his new girlfriend, Blac Chyna.
The former stripper — who was arrested in a Texas airport on Saturday for public intoxication and ecstasy possession — introduced her new boo's SnapChat username, Robphukedme, telling Instagram followers: "#BlacChyna done got #RobKardashian on snap."
Article continues below advertisement
Sure enough, an hour later Rob posted his first video to the app, a strange selfie close-up that was downright unintelligible.
But most shocking of all, after giving her new man a shout-out for his new account, Blac Chyna posted a video to SnapChat users, warning them not to hit on her reality star boyfriend.
"I'm gonna tell y'all something," she said in her the video message. "Don't be snappin' my boo that p***y! Right?! I ain't f***ing playing."
Later, in an effort to trump all the hotties out there, Tyga's ex posted a booty-ful mirror selfie to Instagram, captioned: "Eat your heart out."