Blac Chyna Arrest: Intoxicated Star Busted For Ecstasy & Aggressive Behavior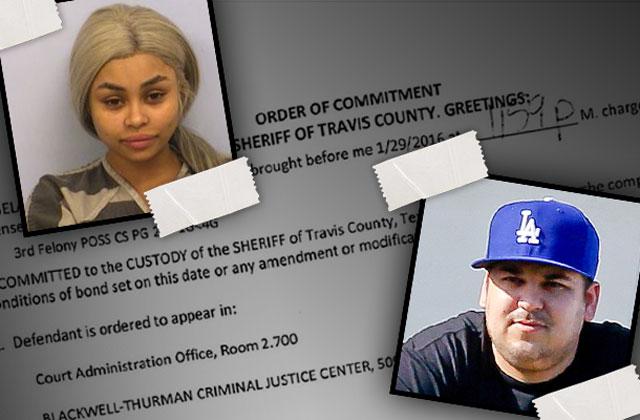 The official report is in! Blac Chyna's arrest included a lot more than bad behavior, as RadarOnline.com has learned she was carrying two ecstasy pills at the time!
As Radar previously reported, Blac Chyna was arrested at the Austin-Bergstrom airport on Saturday, after her intoxicated behavior became a public disturbance. Later, controversial new boyfriend Rob Kardashian drove for an entire day to pick the star up following her arrest.
Article continues below advertisement
According to police documents, the former stripper — whose real name is Angela White — was refused to board a flight after displaying aggressive behavior at the airport bar and again later at the flight gate.
During her arrest, police discovered two ecstasy pills in a sunglasses case tucked into her carry on bag.
"White's behavior was unpredictable, going from extremely angry, cursing at everyone then to crying," the police report states. "White was being verbally aggressive to the verbally aggressive to the airport bartender."
The bartender later claimed that Blac Chyna had discussed "taking Xanax" while sitting at the bar.
As authorities questioned the exotic model, she allegedly became even more volatile, even demanding that one officer tie her shoes before they entered his patrol car.
"White was not cooperative and may have left the airport on her own occurrence and may have been a danger to herself and/or harmed another," the documents concluded.