The Perfect Valentine's Day Gift: Karen Grace Designs Handmade High-End Jewelry Line!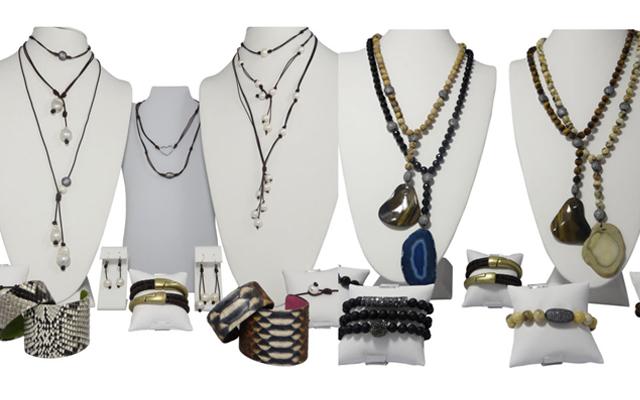 Valentine's Day is just around the corner and we have the perfect gift to get your loved one! Karen Grace Designs is a high-end handcrafted jewelry line, based in Jersey City, featuring unique creations of semi-precious stones, leather, and pearls!
Karen Grace, the owner and designer of the line, started her business three years ago with a love for jewelry and accessories. This handmade jewelry offers everything from necklaces, to bracelets, and earrings!
Article continues below advertisement
While baubles are aplenty for the lover's holiday, Karen said her handcrafted lines of jewels—8 in total—are perfect for women of all ages with a busy lifestyle from casual outings to big nights out.
"I try to take something that will go with everything, a t-shirt and jeans, going out on town, or dressing up," she said. "I want you to feel great in anything you have on."
The greek leather and baroque freshwater pearls are the best sellers—as well as the designer's favorite piece—starting at only $85.00!!