Martin Sheen May Be Planning OJ Simpson Miniseries To Redeem NFL Star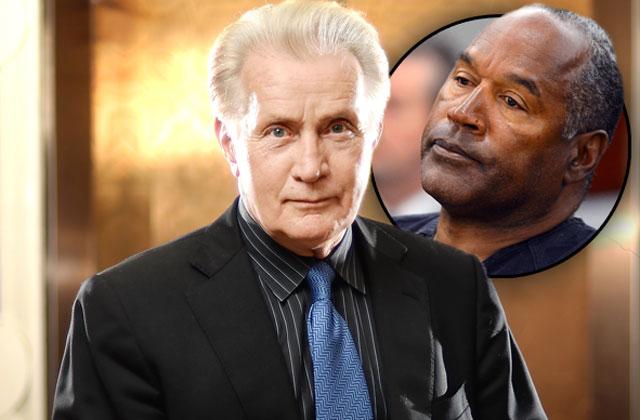 Hollywood heavyweight Martin Sheen wants to give O.J. Simpson a second chance.
According to the New York Daily News, the actor, 75, has been shopping a true crime series to major studios in hopes of "exonerating" the former NFL star in the 1994 murders of wife Nicole Brown Simpson and her friend Ron Goldman.
"People are fascinated with true crime. I know the time is right for people to look at this O.J. thing," Dallas detective William Dear, who is collaborating with Sheen on the project, told the publication.
Article continues below advertisement
Should the project come to pass, it will follow the same format as Netflix's hit docuseries, Making A Murderer, which took the world by storm earlier this year.
"He and I are partners in this project. We recently did nine pitches, and he attended four of them," Dear continued of his plans with Sheen. "He's a great guy to work with. If he didn't believe in this, he wouldn't do it."
Dear also revealed that the pair has already collected plenty of evidence and artifacts in preparation for the show.
"We have diaries. We have pictures of another major suspect wearing a cap that was found at the crime scene. We have the vehicle the suspect was driving. We have a witness. We feel very confident in what we've been able to put together," Dear, author of 2012 book OJ is Innocent and I Can Prove It, said.
Though Simpson isn't up for parole until 2017, Dear shared his plans to meet with the athlete, now 68: "I'm hoping Martin and I will be able to sit down with him within the next few months."
Sheen has yet to comment on the matter.