'So Tacky!' Angry Kardashian Sisters 'Hated' 'The People Vs. O.J. Simpson'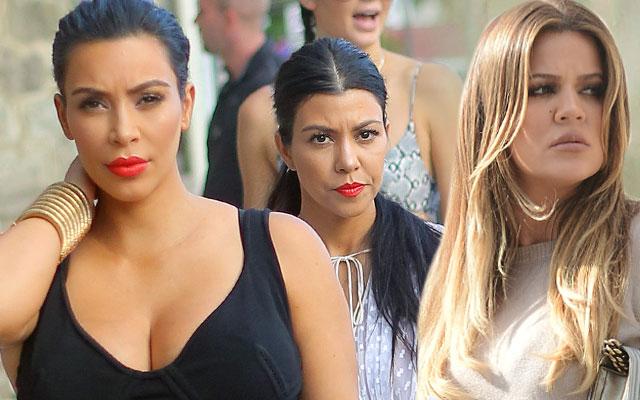 While The People Vs. O.J. Simpson continues to get mixed reviews from TV critics across the globe, there is one set of critics that simply are not having it – the Kardashian family!
During a viewing party last night, RadarOnline.com has exclusively learned that Khloe Kardashian, 31, felt that the portrayal of her and 36-year-old sister Kourtney as young children was "so tacky!"
"The girls did not love the way that they were portrayed in episode one," this insider said. "Khloe and Kourtney really hated how their characters were so out of hand during Nicole Brown Simpson's funeral scene."
Article continues below advertisement
According to the source, the Kardashian girls said that "David Schwimmer did an okay job, but in real life their father was much more handsome, stronger and more assertive than David made him out to be."
However, although the sisters did not take favorably to the highly-anticipated FX show, there is one person who absolutely loved it – fame-hungry 60-year-old Keeping up with the Kardashians momager Kris Jenner, who was a close friend of Nicole Brown Simpson's and is is portrayed by actress Selma Blair, 43.
"Kris, of course, loved her portrayal and kept saying that Selma Blair 'nailed it,'" the insider told Radar.
"She was very pleased with the way that she was recreated, but did say that in real life, Robert's choice to represent O.J. caused a lot more tension between him and Kris than the show let on."
"Kris was allowed to watch all of the footage to check for accuracy," the source said, adding, "as were most all of the main characters."
Do you think that the Kardashians were portrayed accurately in 'The People Vs. O.J. Simpson'? Tell us your thoughts below.