'I Heard The 911 Calls:' Kris Relives Horror Of Nicole Brown Simpson Abuse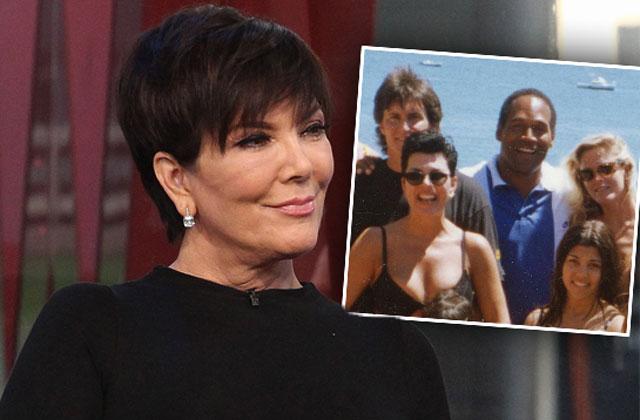 Kris Jenner sat down with Hollywood Today Live hosts Ross Mathews and Garcelle Beauvais on Tuesday, Jan. 26, opening up on the O.J. Simpson trial (that catapulted her life into the spotlight), as well as new drama series American Crime Story, which centers around pal Nicole Brown's infamous murder case.
In an interview with PEOPLE magazine earlier this week, the 60-year-old reality star shared that O.J. and Nicole Simpson were "two of the best friends" she ever had, and she still regrets not taking action earlier.
Article continues below advertisement
"I saw all the pictures and the police reports and I heard tapes of Nicole calling 911," she told the magazine. "I beat myself up because I felt like I wasn't paying attention. Like, how did I miss this? But that's typical in an abusive relationship — that the woman doesn't speak out about how she's being treated."
Kris later admitted that Nicole's death "could have been prevented," and that she wants her daughters' generation to learn from her story.
As for actor David Schwimmer's portrayal of Kris' late ex-husband Robert Kardashian, the Keeping Up With The Kardashians star calls it "interesting" because Schwimmer's role as Ross in hit TV series Friends was one of Robert's all-time favorite characters.
Watch the Video on RadarOnline.com:
MORE ON:
Robert Kardashian
"There were a lot of things that my kids and I learned from, Bruce's — now Caitlyn's — whole experience," she told show hosts. "That was really hard and hard to share publicly."
Watch the Video on RadarOnline.com:
American Crime Story: The People v. O.J. Simpson airs February 2 at 10 pm on FX.