Exclusive
Secrets Of NeNe's REKINDLED Marriage Revealed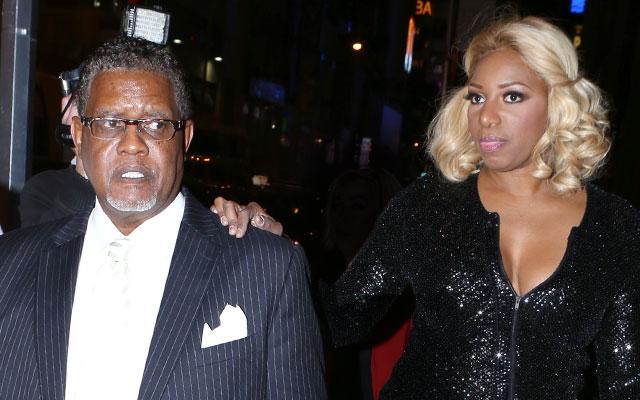 NeNe Leakes and her husband famously split after 13 years of marriage, but they managed to rekindle their relationship and remarried in 2013. Now Damian Leakes, NeNe's stepson and Gregg's son from another relationship, is exclusively dishing the details to RadarOnline.com about how the two are doing.
"They're more in tune than a 20-year-old couple," Damian exclusively told RadarOnline.com.
In fact, they're so smitten with each other and prone to public displays of affection that Damian, 38, finds it offensive.
Article continues below advertisement
"Get out of my face with that kissy stuff!" he joked.
The Real Housewives of Atlanta star hinted to RadarOnline.com that Gregg's wandering eye may be what caused the destruction of their first marriage back in 2011.
"It hurt me to file for divorce, but I had to see it through. I let him know you're going to be my husband and you're not going to be somebody else's anything, but if you plan to be somebody else's anything, then we can't be together," Leakes revealed in an exclusive interview at the time.
"Gregg needed to feel what it was like without me. I wanted to let him see if the grass was really greener on the other side. He brought his a** back, because the grass is very brown over there."
"They're very much in love," noted Damian of NeNe, 48, and 61-year-old Gregg's current marital status. "He's her rock and she makes it known to us."
"When they rekindled their marriage, between that and us on the show we needed to air out our differences," added Damian. "It was therapeutic for me and my family for us to move forward."