Exclusive
Mad Madge! Madonna Blindsided By Sean Penn & Naomi Campbell's SECRET Trysts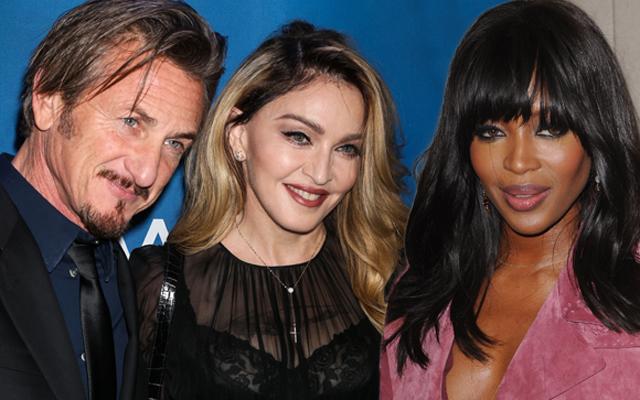 Sean Penn and Madonna recently rekindled their once-torrid love affair, but RadarOnline.com has learned that a new cheating scandal is already tearing the two apart.
RadarOnline.com can reveal that Penn is chasing around another secret lover from his playboy past: supermodel Naomi Campbell!
"He has been sleeping with Naomi behind her back," a source told RadarOnline.com. "They were together in Paris in early December and were hooking up then. They both have done their best to be discreet as Sean knows Madonna would be p**sed if she found out."
Article continues below advertisement
Penn and Campbell have a very long history together. In 1994, the actor reportedly cheated on his then-wife Robin Wright with the English model.
Now, RadarOnline.com can reveal the two hooked up at a secret meeting in New York on Sept. 28, when Penn was in town for the Clinton Global Initiative and Campbell appeared at Fashion 4 Development's "First Ladies Luncheon."
And on Dec. 5, Penn and Campbell rendezvoused at a private dinner he held on Dec. 5 at the luxe eatery Les Bains Douches in Paris.