Madonna Makes Desperate Attempt To Win Back Son Rocco: 'She'll Fight To The End'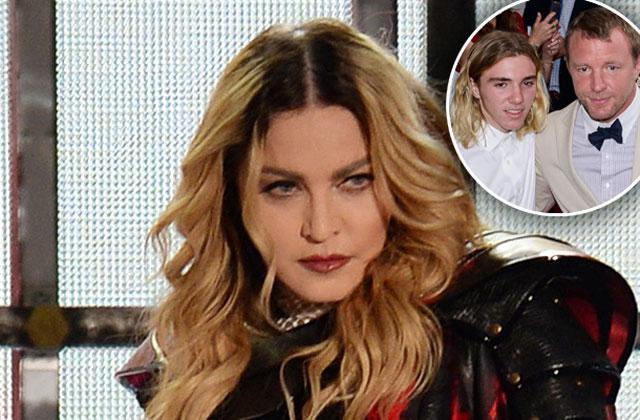 Madonna will do anything to get son Rocco Ritchie back under her roof, including traveling to London this past weekend where the teen is currently staying with father, her ex-husband, Guy Ritchie.
The pop icon reportedly had many "short and intense" conversations in an attempt to appeal to her son, though she hasn't had success in bringing him back home just yet.
As RadarOnline.com previously reported, trouble started when Rocco, 15, refused to return to the U.S. (and his mother) over the holidays, after he had accompanied her for the first leg of her Rebel Heart tour.
Article continues below advertisement
Allegedly angry over the teen's disobedience, Madonna sought a court order shortly thereafter, ordering Rocco to come home. Unfortunately for the singer, her efforts were unsuccessful.
"She is going to fight, fight, fight, and she is going to fight to the end," a friend of the singer recently told PEOPLE magazine.
Meanwhile, Guy Ritchie is reportedly "determined as ever to keep custody" of the former couple's son.
Watch the Video on RadarOnline.com:
ABC Breaking News | Latest News Videos
The drama has clearly taken a toll on Madge, who recently broke down during a concert in Mexico City.
"We all go through challenging times in our life, and that includes me," she tearfully told fans. "I, too, go through challenging times in my life, and right now is one of them."