'I Eat!' Lisa Rinna Slams Rumors She Has Food Issues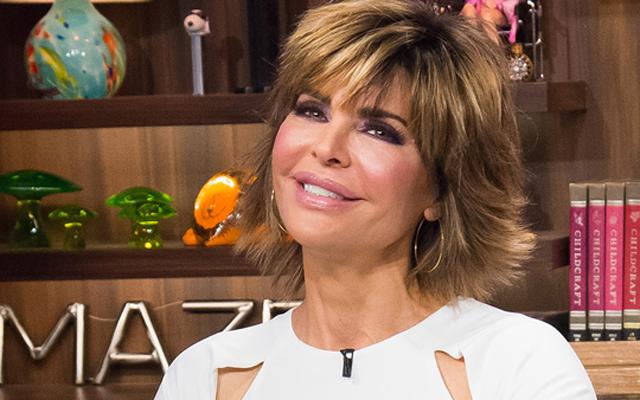 Lisa Rinna has faced more than her fair share of outrageous allegations from her Real Housewives of Beverly Hills costars. But after some suggested on a recent episode that she might have issues with eating, the soap star spoke out exclusively to RadarOnline.com to set the record straight.
Cast member, Kim Richards first sparked the rumors last season when she told Rinna, that if she ate a piece of bread, "she might be a happier person," during a spat at a restaurant in Amsterdam.
Article continues below advertisement
Speaking exclusively to Radar, Rinna, 52, said, "The word diet is never used in our house! I have two teenage daughters, and it's just something that we don't do."
"I eat healthy. I workout. I do yoga six times a week," she said. "I want to be a role model for my daughters and show them what is healthy." Rinna is mom to Delilah, 17, and Amelia, 14.
"Eating disorders are very, very serious," she continued. "It's not something that should be taken lightly. There has to be a thoughtful conversation about eating disorders. It can happen to anyone, and if someone is struggling with it, I would urge them to get help."
Marcus Allen's ex-wife, Kathryn Edwards added fuel to the fire in this week's episode by implying that Rinna doesn't eat during a luncheon that was held at her San Diego mansion.
"You don't eat Rinna, come on," Edwards said.
Edwards added in her confessional video, "She doesn't eat much. She pushes the food around the plate and takes baby bites and that is it."
However, Rinna told Radar, "First of all, Katherine doesn't even know me. She doesn't know how much I eat. Secondly, I don't like to eat on camera. No big secret there. It's hard to eat and talk while filming. Anyone who knows me knows that I eat! Ask my husband."
"For Kathryn to make that blanket statement about my eating habits was unfair," she continued. "It's irresponsible for Kathryn to just throw that out there."
Rinna's mother inspired her "to always be fit and eat healthy," she revealed. "I began working out at age sixteen, and it's always been a huge part of my life. It's about moderation and consistency. I work hard for my body, and I'm proud of how I look."