Lindsay Lohan 'Getting Serious' With 22-Year-Old Estate Agent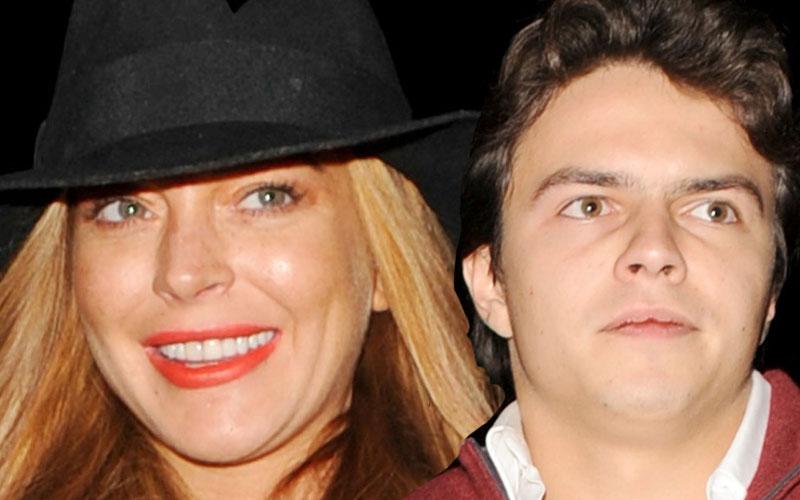 Lindsay Lohan is known as the queen of hot mess moments, but sources say that the new man in her life has made a huge positive impact on the troubled star.
29-year-old Lohan has reportedly been dating London estate agent Egor Tarabasov for the past several months. She met the 22-year-old Russia native back in October, and they have been inseparable since - he even spent Christmas with her family.
"Lindsay and Egor are spending all their time together. He is massively keen," a source told the Mirror. "He is a perfect boyfriend and - as he is quite wealthy - pays for quite a lot of stuff like meals out and trips away. He has been traveling the world with her, and posting loads of pictures of their trips online."
Article continues below advertisement
Best of all, the insider says that he is a nice change from the actress's normal type of man. "Lindsay has obviously had some issues in the past, and probably been attracted to the wrong sort of guys, but this is different," the source revealed. "He's a bit younger than she is, but he's a very smart businessman. He's much more mature than his age suggests, and he's a good influence.
As RadarOnline.com reported, in January, Lindsay posted a photo of a bloody wound on her leg coupled with a cryptic message about possible domestic violence. "Don't stay with the wrong guy," she wrote. "There goes something that I thought was good. Be true to yourself and NEVER let a man hit you." She later deleted the post without revealing who she was referring to.