Leah Reveals Baby Bombshell: 'Wait What? Pregnant!?'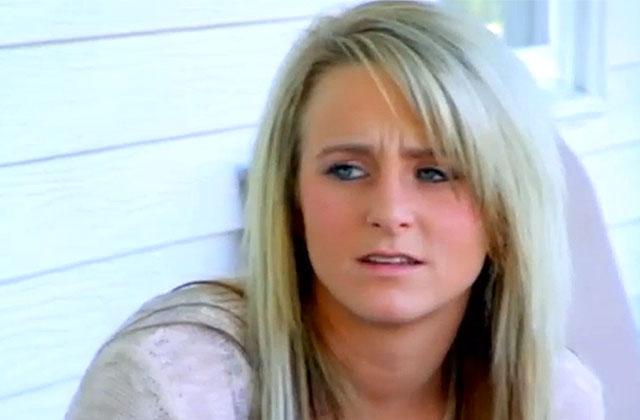 Leah Messer may be a single lady, but apparently she doesn't need a man in her life to fuel rumors that she is pregnant with her fourth child.
The Teen Mom 2 star posted a video of her youngest daughter Addie, 3, talking up a storm and her followers responded to the video asking if Messer was expecting.
"Wait what? Pregnant!?? lol...," she replied. "Where do these rumors even come from."
Messer went on to explain that she is on birth control.
Article continues below advertisement
"I have the IUD and even tho for some it may cause complications its the perfect birth control for me," she said. "It will stay that way for a long time."
Messer added that she has no interest in bringing another life into this world now, if not ever again.
"I'm perfectly content with the 3 kids I have and they need all my time and attention right now," she wrote. "Another baby is more than likely not ever gonna happen !"
As RadarOnline.com first reported, Messer, 23, recently split form her boyfriend of nine months, T.R. Dues.
"If she says she's single, then she's single," Dues, 32, said of the breakup. "I just see her every now and then."
According to Dues, his sons still spend time with Messer's three daughters. And though Dues and Messer used to live under the same roof, Dues is now by himself.
But despite her recent heartbreak, Messer did settle a major battle with her ex-husband Corey Simms over their 6-year-old daughter Ali and Aleeah, agreeing to share equal custody of them.