Single Lady! Unlucky-In-Love 'Teen Mom' Leah Messer SPLITS From New Boyfriend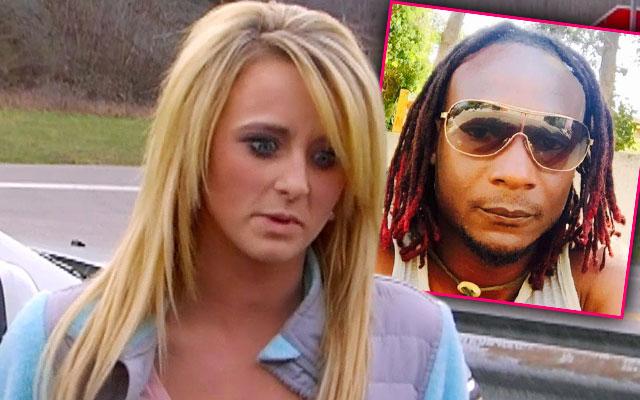 Earlier this week, Leah Messer declared she was "single" in a shocking tweet— and this time, she really means it!
The Teen Mom 2 star, 23, and her boyfriend of nine months, T. R. Dues, have broken up for good, RadarOnline.com can reveal.
"If she says she's single, then she's single," Dues, 32, exclusively tells RadarOnline.com. "I just see her every now and then."
The West Virginia personal trainer claims his sons— Tyshawn, 8, and Angelo, 4— still play with Messer's girls: 6-year-old twins Ali and Aleeah, and 3-year-old Addie. And though the former couple once lived together in Charleston, Dues insists he now lives in his own home.
Article continues below advertisement
As RadarOnline.com previously reported, the MTV reality star told friends last month that she was no longer dating Dues, but sources explained that she was just trying to look good in her bitter custody battle.
"Leah knows it doesn't look good for her to have a new man in the house already," an insider revealed in January. "She wants to look like a stable single mom to the judge in order for her to get her girls back."
In good news for Messer, she finally settled the custody dispute with ex-husband Corey Simms, 26, last week.
The parents to Ali and Aleeah agreed in court to share equal custody of their daughters, RadarOnline.com first reported.
"Both sides are very happy with the new plan," a source said.
She sure seems happy. Messer gushed about being a single mother earlier this week.
"Just me, my girls, and our cats," she wrote. "I wouldn't change it for the world."