Kris Jenner Slams Caitlyn As 'Worst Dressed' During Fashion Week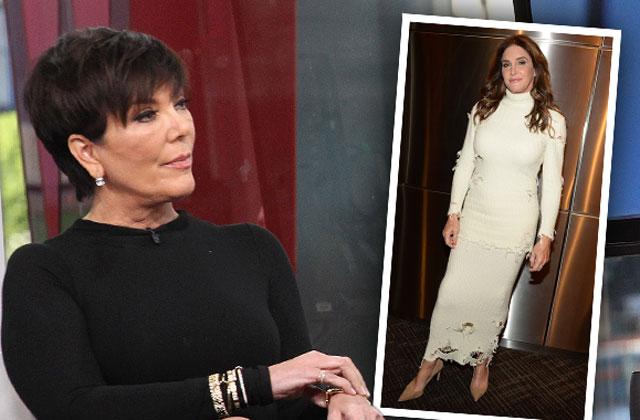 Kris Jenner showed no mercy on former spouse Caitlyn Jenner this week, dubbing her as the "worst" dressed during New York Fashion Week while on an episode of Fashion Police.
"My worst I think is going to be Caitlyn and here's why," Kris said, insisting the audience not to judge her answer too quickly. "I can't handle the shoes with the skirt."
"The second reason is, because, I really would have liked this outfit for myself, and she kind of stole it," Kris continued. "I'm a little jealous. I'm a little angry that I didn't get that skirt to be honest."
Article continues below advertisement
Later, Kris dished on son-in-law Kanye West's fashion line, admitting that she wouldn't have to gall to tell him if she wasn't a fan of his clothes.
"I don't think any of us would dare say we didn't like it if we went for a fitting," she confessed. "He's very focused. So he puts something together and it was monotone colors and the scheme and he thought it through, down to Kim's hair — by the way — because he thought about how that would be with her outfit."
Of course, Kanye's attention to detail has also been called "controlling" in recent weeks, as sources tell RadarOnline.com wifey Kim is considering a divorce over his recent antics while momager Kris has been involved in an epic power struggle with the rapper.
Do you think Kris is just trying to get back at her ex? Will Caitlyn resond? Let us know in the comments below!