Reality Regrets? Khloe Kardashian 'Not Happy' With Outcome Of 'Kocktails' Show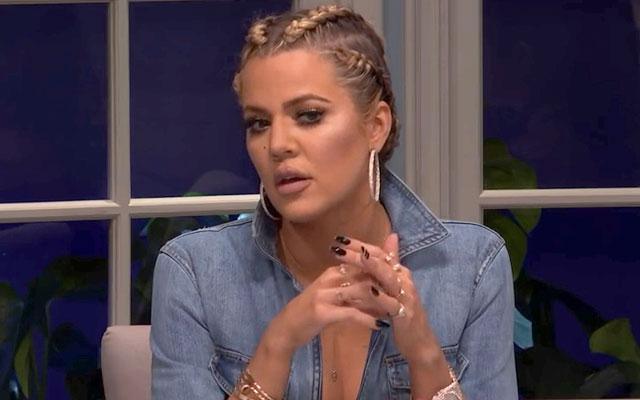 Kocktails With Khloe is entering week four, and although FYI Network execs are salivating over the highest ratings that the network has ever seen, RadarOnline.com has learned that reality superstar Khloe Kardashian is not drinking the Kocktails Kool Aid – yet!
The second episode of the cocktail klatsch talk show drove record digital traffic and RadarOnline.com has exclusively learned from a production insider that "Khloe's bosses are ecstatic because this show has put their network on the map!"
Article continues below advertisement
However, according to the source, "Khloe said she's just not happy with the outcome of the show thus far."
"Khloe said she just doesn't feel like it is really her show and that she is the star. She said that, so far, it just feels like she is co-hosting Kocktails with a panel of friends."
As RadarOnline.com previously reported, the Keeping up with the Kardashians veteran has also been struggling to find guests to appear alongside of her and her family.
Aside from reality stars like Snooki, 28, and YouTube celebrity Jenna Marbles, guests so far mainly have been comprised of Kardashian's family and inner circle.
"Khloe said that she also does not love how reliant the show is on outside gossip and she feels like she should have more authority on air than she has," the source told RadarOnline.com.
According to the insider, producers working on the show share her concerns and "are focusing on figuring out a way to make Khloe stand out more from her co-hosts."
Kocktails with Khloe airs on FYI on Wednesdays at 10PM ET/PT.
Do you think that Khloe Kardashian's reality show will get a full season? Tell us your thoughts below.