Khloe Kardashian Reveals The Real Reason Behind James Harden Break Up — He Cheated!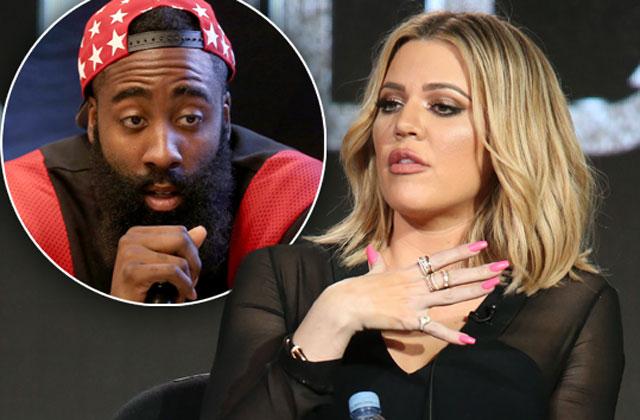 Khloe Kardashian is throwing ex-boyfriend James Harden under the bus!
In a teaser clip from her talk show Kocktails With Khloe, the 31-year-old revealed exactly what led her to dump the NBA star earlier this year.
"He sought me out, he wanted to be committed...then wasn't committed," Khloe revealed in the juicy new video.
The reality star explained that she offered not to be monogamous when they began dating, due to their complicated schedules and long distance relationship, but Harden wouldn't have it.
Article continues below advertisement
Instead the pro basketball player, 26, opted for a committed relationship with the LA-native, despite living in Houston, TX.
"I was like 'Great, this guy's in it for the long haul," Khloe said. "'Let's do it.' Then I found out he wasn't," she revealed, adding that she has "the receipts to prove it."
Watch the Video on RadarOnline.com:
Of course, signs of a break up surfaced long before it was announced. In an Instagram post last month, Khloe shared the quote: "Stay away from people who make you feel like you are hard to love."
Luckily, the Keeping Up With The Kardashians star has been staying busy with her show, as well as ex-husband Lamar Odom, who's been recovering from a near-fatal overdose last October.