Ego Out Of Control! Kanye Paid $2M Out Of Pocket For Disastrous Fashion Show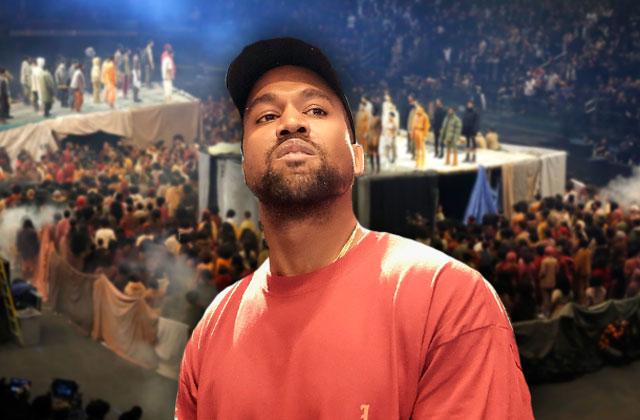 Kanye West recent fashion show at Madison Square Garden cost a whopping $2 million, RadarOnline.com has learned. And despite his reported $53 million debt, he picked up the check!
The Yeezus 3 fashion show was held at MSG at his insistence, an insider told Radar. "Adidas had offered other venues that would have cost substantially less. Those venues were turned down," the source claimed. "Kanye wanted it to be over-the-top, and he got what he wanted. The rental fee was astronomical and Kanye had to have elaborate cat walks made too."
Article continues below advertisement
"The cost exploded because of all of the overtime that had to be done to prepare for the show," said the source. "Kanye constantly changed his mind about how the stage would be set up right up until the last moment."
The rapper's strange demands during his controversial Yeezy 3 fashion show were revealed after a model Snapchatted what appeared to be a Dos and Don'ts list from the event.
The outlandish instructions included statements like "No eye contact!" and "No sexy posing!"
Behind the scenes, the source said, "The show was just a total s**t show of chaos and anger. The vibe was just off."