The 'Nerve!' Kanye Has No Clue What He's Tweeting About, Cosby Accuser Lawyer Says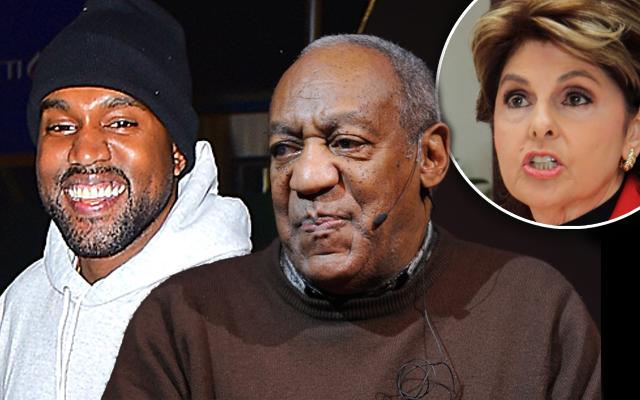 Kanye West should stick to rap and stay off social media, an attorney for one of Bill Cosby's rape accusers told RadarOnline.com.
West dropped yet another bombshell online Tuesday afternoon when he tweeted, "Bill Cosby innocent!" And Cosby accuser Judy Huth's attorney, Gloria Allred, told RadarOnline.com that the whole rant was in bad taste.
"Kanye West has a lot of nerve to have tweeted 'Bill Cosby innocent!'" she told RadarOnline.com. "I doubt that he has spoken to Andrea Constand, the alleged victim in the criminal case in which Mr. Cosby is charged with aggravated indecent sexual assault or that he has detailed knowledge of the evidence that the prosecutor may have."
Article continues below advertisement
"This is a serious criminal case and guilt or innocence should be for the jury to decide, not Kanye West," she continued.
"Mr. Cosby's innocence or guilt should be determined in a court of law after a trial and will not be decided by a tweet."
As RadarOnline.com reported, Allred is representing Huth in a lawsuit over claims sexually abused her in a 1974 incident at the Playboy Mansion, when she was just 15. Cosby was previously deposed in the case at an undisclosed location in Boston last year. He denies the charges.