'Hollywood Hillbillies' Star David Weintraub Expecting First Baby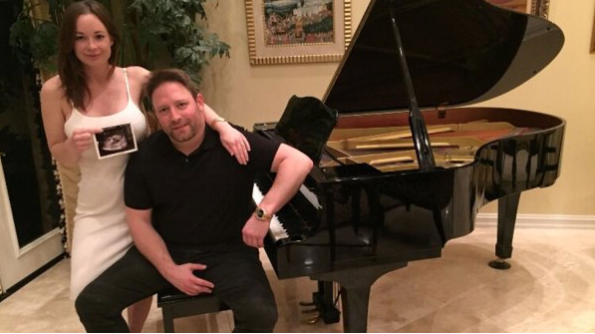 Hollywood Hillbillies star and celebrity manager/producer David Weintraub is about to become a daddy! He and fiancée Mallory Knighton are expecting, he told RadarOnline.com in an exclusive interview.
"Funny enough, the day Ray J got engaged, we found out!" Weintraub, who represents the singer and reality star, told Radar.
"We had been trying for three months and I didn't realize it was so much work to get pregnant!" he laughed.
Article continues below advertisement
"We left Ray's engagement, and my fiancée wasn't feeling well. We actually found out that night, the day after Christmas, which was the best gift ever."
His fiancée Knighton is three months along and the sex is still unknown.
"I've wanted kids for a long time and I think L.A. is a hard place to meet the right person," Weintraub revealed. "And I finally found her."
Indeed, it's been a whirlwind romance, with their anniversary coming up on March 11.
"We got engaged after five months so it was fast," he admitted. "But when you know, you know! It's been a great year."
Knighton is 29, and works in marketing for LaserAway, the leading laser beauty spa chain.
"I love Mallory and she's going to be a great mother," Weintraub told Radar.
"I'm so happy. Work is involved in my life, but doesn't run it. I always wanted to be a family man."
"My father died when I was 3-years-old. So this is a big thing for me," he explained.
"I just want a healthy baby. I'd love a boy because if girl comes second, she'll have a big brother to take care of her and that would be fun."
In a sweet twist, Knighton is due same week as Weintraub's birthday in September.
Weintraub has a big year coming up, with Hollywood Hillbillies and a new show called Driven To Love on WeTv that he and Ray J are producing coming out April 1.