Cynthia Reveals She Only Sees Peter 1 Week A Month: 'Marriage Is Hard'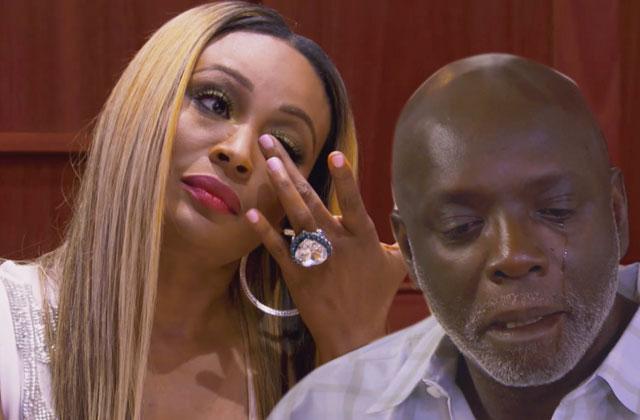 On the Real Housewives of Atlanta, Cynthia Bailey and her husband Peter Thomas have been working on their marriage and seem to be in a better place.
But during an interview with , Bailey, 47, revealed that she is currently going through another rough patch with her husband.
"Peter and I are doing okay," she said. "He spends really most of his time in Charlotte at Sports One. I am between Atlanta, New York and LA. It's not easy because we are really in a long distance relationship."
Article continues below advertisement
The separation is hard to handle.
"It's definitely not the ideal situation to be in," she admitted. "It's kind of nice—no matter how busy you are—to sleep in the same bed at night."
The couple doesn't get to spend that much time together.
"I would say we were actually with each other on a good month, maybe five days a month… maybe one week out of the month," Bailey confessed. "That's where we are at now and maybe it's the past three months it's been like that."
Their chase for success has driven them apart.
"Again, when you are married, you do have to make certain sacrifices, especially when you are both entrepreneurs and we've both been successful," Bailey explained. "We want to remain successful, so we are on our grind right now. So we have a little less time to actually grind on each other if you know what I mean."
As RadarOnline.com previously reported, Bailey spent the past weekend in Los Angeles while Thomas was in Charlotte partying with rapper Trina.
Article continues below advertisement
And at the beginning of the season, the couple dealt with a serious blow after a video revealed Thomas flirting with another woman.
Now, the stress of their cross-country relationship is wearing down on Bailey.
"Marriage is hard," she said. "I think it's definitely difficult when it's long distance relationship, and at this point, it is a long distance relationship."
But she hasn't given up on their marriage just yet.
"My only goal is to give it all I have," Bailey said. "It's either going to work or it's not going to work. And as long as I'm good with that and he gives it all he has, then that's all you can really do."