Divorce Him! Friends Beg Cynthia To Leave Ladies Man Peter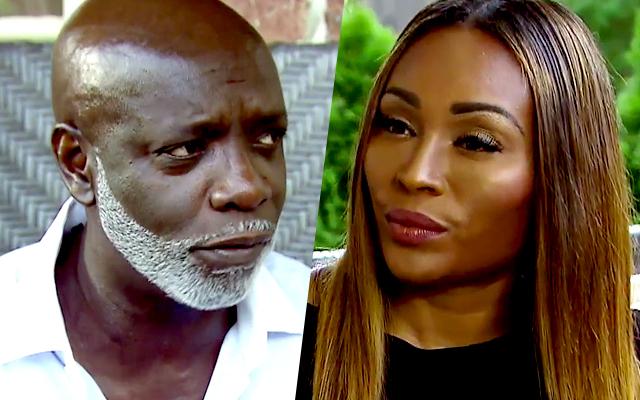 Real Housewives of Atlanta stars Cynthia and Peter Bailey could be the next victims of the Bravo curse! RadarOnline.com has learned their marriage is on the rocks and pals are begging the former model to divorce her husband.
"Cynthia was humiliated on national television after footage of Peter canoodling with some random woman at the bar played out on RHOA," an insider told Radar.
And as the couple continues to fight on camera, tensions behind the scenes is only growing. "Peter spends nearly all of his time at his bar in North Carolina these days," an insider told Radar. :The marriage has basically run its course."
Article continues below advertisement
"Cynthia and Peter lead very separate lives," the source continued. "They can go weeks without speaking to each other."
Now, "Cynthia's mom has pleaded with her to leave Peter, and her friends think he is just no good for her," the source said.
Last summer, Peter was caught on a video seemingly pulling back from a tender kiss with a young woman in a nightclub and running his hand down the front of her blouse.
After the release of the video, Thomas released his own response video over Twitter and Instagram, denying the affair and apologizing to his wife, before deleting it.
"There's stuff all over the Instagram that made me look like a big a** cheater," he said. "Ok, that's not what it is. That's a friend of mine in the club that I was talking to. It looks crazy, I know it does, so I'm apologizing to my wife, I'm apologizing to my two beautiful daughters, ok. Your daddy's not a cheater."
But the source told Radar, "How much more should Cynthia put up with? She needs to kick this loser to the curb."