In Denial! Columbine Killer's Mom Still Won't Say Son 'Killed' Classmates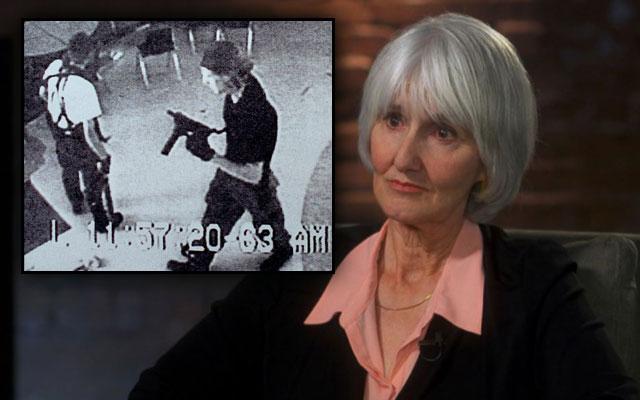 The mother of Columbine killer Dylan Klebold sat down with Diane Sawyer for her first-time-ever TV interview just ahead of the release of her new book, Silence Broken: A Mother's Reckoning. Sue Klebold revealed details of her life with her son in the days leading up to the massacre, but most shocking of all, nearly twenty years later she said she still can't accept that he's a killer!
Klebold told Sawyer on the prime time special edition of ABC's 20/20 that up until the 1999 murders that left 13 dead and 24 injured, her son appeared to be fine.
Article continues below advertisement
"Before Columbine happened, I would have been one of those parents," she said. "I had all the illusions that everything was ok. My love for him was so strong."
"Part of the shock of this was learning that what I believed and how I parented was an invention in my own mind, that it was a completely different world that he was living in,'" she said.
She also confessed that she still thinks about the massacre's victims and their families every day, but still turns a blind eye to the bloody reality of the crime.
"I just remember sitting there and reading about them, all these kids and the teachers,' she tearfully told Sawyer. There's never a day that goes by where I don't think of the people that Dylan harmed... I think it's easier for me to say 'harmed' than 'killed.' I would have felt exactly the same as the victims' families if it was the other way round."
Still, the killer's mom said that the 2012 Sandy Hook Elementary shootings inspired her to come out with her story, and is she donating profits from her book to mental health research organizations.
Klebold's full interview will air tonight at 9 p.m. on ABC.