More Lies? Charlie Sheen Claims He's 'HIV-negative'—But Changes His Story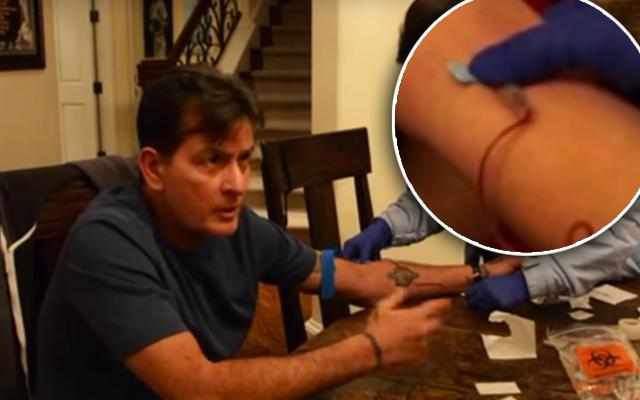 In a shocking video, Charlie Sheen claims to have mixed his HIV-infected blood with an uninfected sample to test the results after he was treated by Dr. Sam Chachoua, a controversial physician who claims he has a viable AIDS vaccine.
"I've been under the care of Dr. Sam for a couple weeks now, and we're seen some incredible results," Sheen claimed on a new YouTube video, which shows him having blood drawn from his arm.
Article continues below advertisement
"This is glaring evidence that we're on to something," insisted Sheen, who called the tests some "top-shelf, next-level s**t."
WATCH THE VIDEO
"Now you're looking at healthy, normal cells, which doesn't happen when you're on the cocktail for sure," said Stephanie, who gave credit to Dr. Chachoua's therapy for making Sheen's virus non-detectable in his blood or cells.
"This defies any medical logic," added Sheen. "This shouldn't happen based on everything that I've been told to date."
Article continues below advertisement
"I had been non-detectable, non-detectable and checking the blood every week and then found out the numbers are back up," Sheen told Oz. "I'm amazed that I'm actually alive."
Sheen also blasted Chachoua, who claimed to have injected the actor's HIV-positive blood into his own system and cured any infection with goat milk, for not having a license to practice in the United States.
And on Monday, Amanda Bruce, a nurse who said that she was in an exclusive relationship with the HIV-positive actor when they decided to stop using protection, is weighing in on the controversy as well.