Captured California Inmates Fought Over Killing Kidnapped Taxi Driver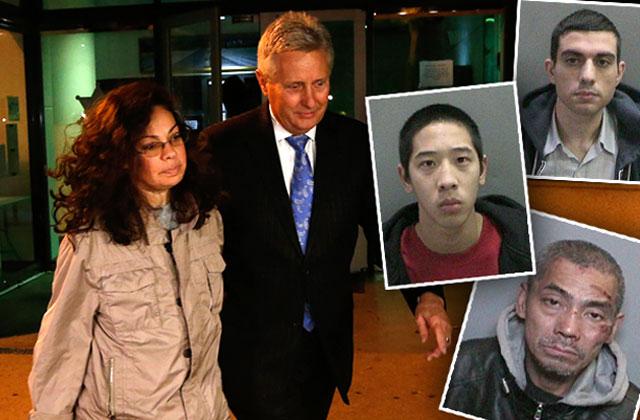 The three inmates who escaped an Orange County, Calif. jail in late January had been planning their getaway for six months, officials say.
According to Orange County Sheriff's Capt. Jeff Hallock, prisoners Bac Duong, 43, Hossein Nayeri, 37, and Jonathan Tieu, 20, were able to travel hundreds of miles north thanks to an abducted taxi driver.
But their plan went off the rails in an Alameda motel room, when the fugitives argued and physically fought over killing the cabbie and burying his body. The group ultimately stole a van, had its windows tinted and kept moving, as the taxi driver alerted police of their whereabouts.
Article continues below advertisement
San Francisco cops arrested Tieu and Nayeri, dubbed as the "dangerous" group's ringleader, at 8:50 a.m. on January 31, near Golden Gate Park, after the pair attempted to flee and hide in the stolen vehicle.
Then, Duong surrendered to authorities on Friday.
Watch the Video on RadarOnline.com:
Meanwhile, suspected accomplice in the escape, teacher Nooshafarin Ravaghi, 44, has been released from jail as prosecutors don't have sufficient evidence to keep her behind bars.