Exclusive
Not That Innocent! Britney's Ex Jailed After Beating Girlfriend, Dragging Her By The Hair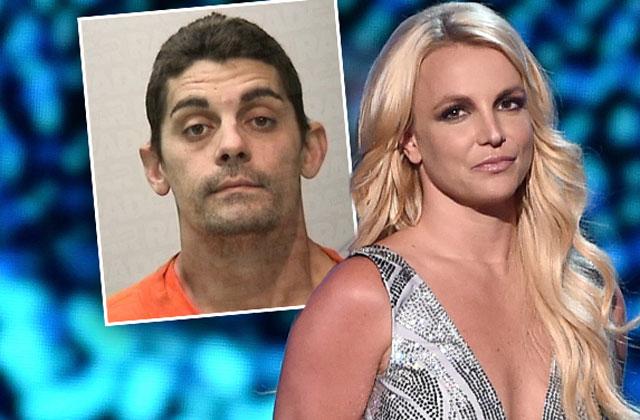 Britney Spears' ex has been unmasked as a dangerously abusive creep, and she dodged a major bullet when she had their marriage annulled!
RadarOnline.com has exclusively learned that Jason Alexander — known for his 2004 wedding and 55-hour marriage to Britney — was recently tossed in jail for beating his girlfriend so badly she needed crutches!
The incident occurred April 29 at the home of his now ex-girlfriend, whom RadarOnline.com has decided not to name. "He had displayed erratic behavior for a few days, and she was afraid of him," a source close to the victim revealed, noting that things "seemed fine" when Alexander showed up at the house but quickly took a violent turn.
Article continues below advertisement
According to court papers, Alexander, 33, and the woman were drinking alcohol when her dog growled at him. Alexander grabbed at the animal, and that's when his girlfriend realized something was terribly wrong.
"When he got violent with the dog, he snapped," said an insider.
When Alexander went outside for a smoke, the woman locked him out and called the cops, causing Spears' troubled ex to explode. The victim can be heard on 911 audio begging him not to kick the door down. Then, following minutes of silence, the woman is heard screaming in terror.
Court paperwork stated she tried to escape in her car, but Alexander got to her through an unlocked door. As she tried to flee, he "grabbed her by the hair and dragged her down the steps … along the sidewalk and threw her into the bushes."
Additionally, said the insider, "He grabbed her head and threw it into the kitchen counter."
Alexander was arrested in the early morning hours, between 12:50 a.m. and 1:03 a.m., according to PIO Officer Carlos Manfredi, and the woman was left with abrasions to her face, feet and knees. She also suffered injuries which required bandages and left her hobbling around on crutches.
Article continues below advertisement
According to the source, Alexander's former girlfriend is just trying to move forward: "She could have been killed."