Exclusive
Exclusive — Bill Cosby's Accuser Chloe Goins Ditches Sex Assault Lawsuit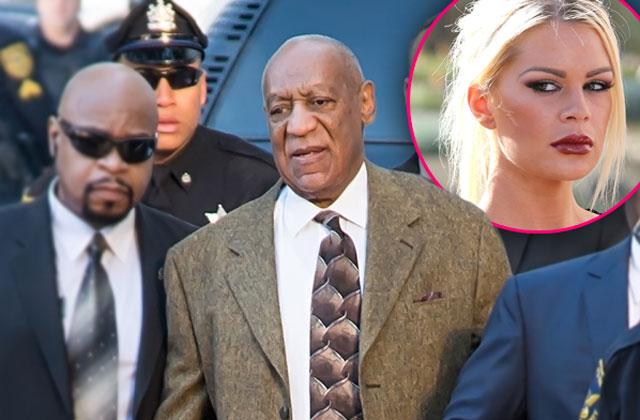 Bill Cosby sex assault accuser, Chloe Goins, has filed a formal dismissal of her lawsuit against the beleaguered comedian, leading to speculation a settlement has been reached, RadarOnline.com can exclusively reveal.
Goins, 24, claims she was drugged and sexually abused by Cosby during an August 9, 2008, run-in at the famed mansion of Playboy founder, Hugh Hefner.
Goins — who began speaking with authorities in early 2015 —claimed Cosby, 78, handed her a drink, and she lost consciousness, only to awaken to find the comedian's mouth on her toes while he was touching himself. He abruptly left after she told him she was uncomfortable. Goins subsequently filed a sexual assault lawsuit against Cosby.
Article continues below advertisement
Now, official court documents filed on Tuesday reveal Goins' attorney has asked for a voluntary motion to dismiss the lawsuit.
The request comes on the heels of prosecutors in Los Angeles recent decision to not file criminal charges against Cosby.
According to the Los Angeles County District Attorney's Office charge evaluation sheet, officials received surveillance video from the Playboy mansion Midsummer Night's Dream party and found no evidence that either Cosby or Goins attended. Additionally, guest lists provided to cops from parties at the mansion in the summer of 2008 included neither Goins nor Cosby. Cosby's name only appeared on one list in early February, investigators revealed.
Also today, Cosby's lawyers in Pennsylvania are seeking to have criminal charges against their client dismissed in the case of Andrea Constand, a former Temple University employee, who accused Cosby of aggravated indecent assault in 2004.
And a judge in California will determine if the actor must sit for a second deposition in a separate civil lawsuit.
Story developing...