Exclusive
Bill Cosby Will Not Face Sex Crime Charges In L.A.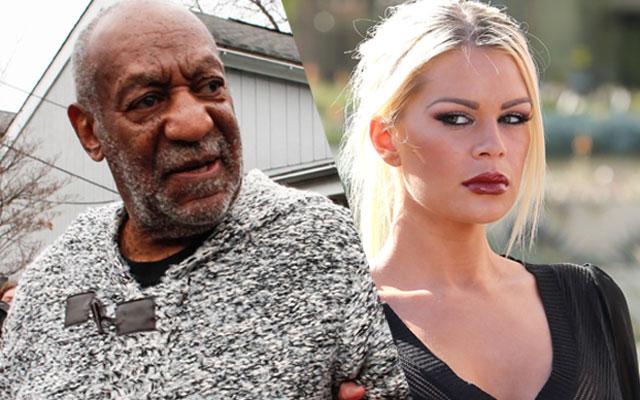 Bill Cosby won't be prosecuted for allegedly sexually assaulting former model, Chloe Goins, at the Playboy mansion in 2008, RadarOnline.com has learned. The Los Angeles District Attorney's office announced today that they are declining to prosecute those claims, and also will not be pursuing those made by another woman involved in an alleged 1965 incident.
Goins, 24, claims she was drugged and sexually abused by Cosby during an August 9, 2008, run-in at the famed mansion of the magazine's founder, Hugh Hefner.
Article continues below advertisement
Goins — who began speaking with authorities in early 2015 — previously claimed Cosby, 78, handed her a drink, and she lost consciousness, only to awaken to find the comedian's mouth on her toes while he was touching himself. He abruptly left after she told him she was uncomfortable, Goins said. She subsequently filed a sexual assault lawsuit against Cosby.
According to the Los Angeles County District Attorney's Office charge evaluation sheet, they received surveillance video from the Playboy mansion Midsummer Night's Dream party, in which neither Cosby nor Goins appeared. Guest lists provided to cops from parties at the mansion in the summer of 2008 also didn't include Goins, nor Cosby. Cosby's name only appeared on one list in early February, they said.
Goins also gave detectives the name of an alleged eyewitness, a friend that accompanied her to the party.
But when authorities contacted the woman in San Diego County, she denied knowing Goins, or having ever been to the Playboy mansion. "The potential witness directed investigators to another individual who also denied knowing Jane Doe #2" (Chloe Goins) the document states.
Cosby's attorney previously denied the incident took place, and Deadline.com reported that Cosby's camp had provided detailed evidence to officials proving that he was out of town on the day in question.
Article continues below advertisement
On November 4, 2015, the lead detective met with Goins again, and found that despite the fact her statements, "were consistent...she didn't yield any further evidence or investigative leads."
Among the charges Cosby was facing were felony sexual battery by restraint, and sexual assault by intoxication of an unconscious victim. The DA said these ultimately weren't filed because of "insufficient evidence to prove these crimes beyond a reasonable doubt."
The 1965 case was rejected because of the statute of limitations.