The Show Must Go On! 'Deeply Sad' Teresa Celebrates New Book Without 'Mob Wives' Pals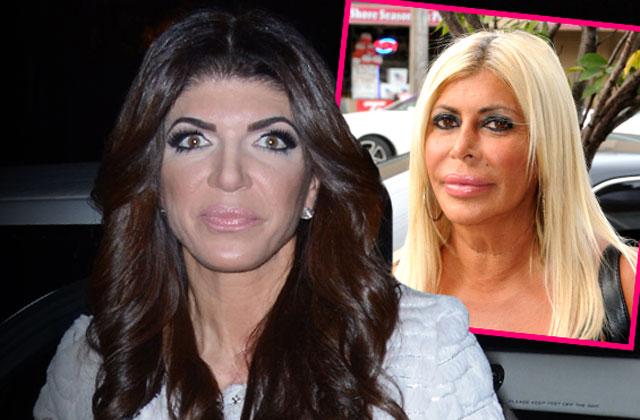 Article continues below advertisement
Giudice's event was held at 49 Grove in New York City and she "was aware that Ang's health was rapidly declining," a source revealed. "She completely understood and respected the cast's decision to not come to the party. Teresa adored Ang and just feels deeply sad for her family."
Indeed, Raiola was an outspoken supporter of Giudice during her fraud trial, loudly insisting that the Real Housewives of New Jersey star was "innocent" of the charges against her.
However, the party continued, if subdued. Accompanied by her husband, Joe, Teresa celebrated with guests including her brother, Joe Gorga, sister-in-law, Melissa Gorga, and Bravo's Andy Cohen.
Bravo cameras were rolling as "Teresa made a heartfelt speech about the tremendous amount of support she got while behind bars, and since the release of the book," the source told RadarOnline.com. "Joe stood beaming by her side and couldn't have been prouder of her. No one is talking about Joe's upcoming prison surrender on March 23."
The entire cast of Real Housewives of New Jersey was also there, along with executives from publisher, Simon & Schuster.
Another reason for the reality star to celebrate: Turning The Tables is a New York Times bestseller!
"Everything is perfect in Teresa's life, and she knows she is truly lucky," the insider added.