Vicki Gunvalson Weighs In On Ex Brooks' Tell-All Book: 'He Can't Write About Me'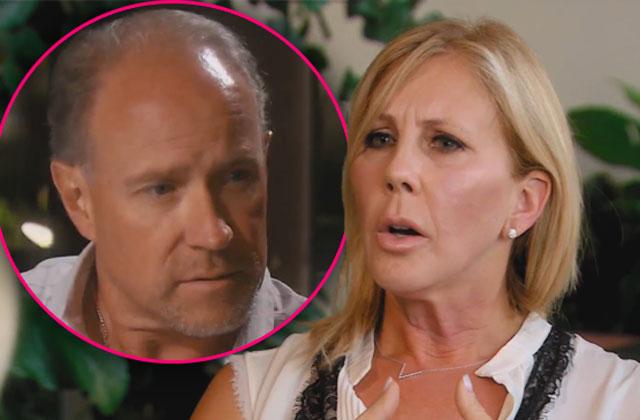 Vicki Gunvalson won't let Brooks Ayers get away with it this time! The 53-year-old took a stand against her former flame after he threatened to reveal her secrets in an explosive exposé.
As RadarOnline.com previously reported, the reality star's controversial ex-boyfriend — who was accused of faking cancer on The Real Housewives of Orange County — claimed to be writing a new tell-all book in hopes of saving his career and reputation.
Article continues below advertisement
But Gunvalson's reps maintain that Ayers is not legally permitted to discuss her in any way, releasing an official statement to Us Weekly that explained the matter in greater detail.
"Vicki is not at all concerned about her former boyfriend writing a book," the statement reads. "He can write whatever he wants except he cannot write about Vicki, her career, family or anything else concerning her."
"Vicki long ago had the boyfriend sign a fiercely written and executed confidentiality agreement," the statement continues. "He cannot write about her at all. That was signed in the very beginning of their relationship."
The legal agreement also puts Gunvalson's 28-year-old daughter Briana in the clear, whom Ayers hinted would be one of his juicy tell-all victims.
"She hates my guts," he told Page Six of Briana earlier this month. "She got paid handsomely the past three seasons to do nothing but bring drama into her own mom's life regarding me. I'm going to expose all of that."
Meanwhile, Vicki wants nothing to do with her ex, telling RadarOnline.com exclusively that she has not seen Brooks since she threw him out after his alleged cancer scam was revealed.