Sports Handicapper Vegas Dave's Predictions For The Super Bowl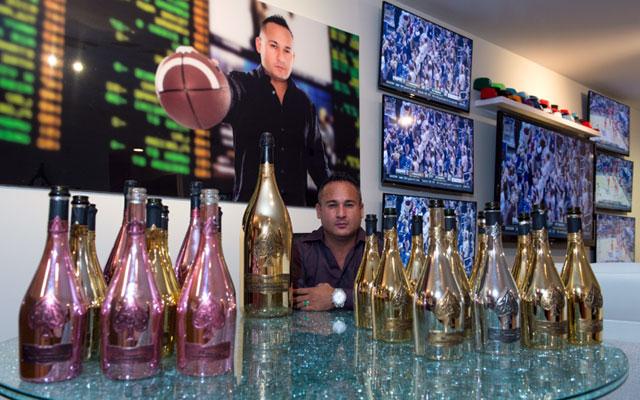 Super Bowl 50 is just around the corner.
On Feb. 7 at 6:30 PM the Carolina Panthers and Denver Broncos will face off in the biggest match-up of the year.
With bets already getting placed around the world, sports handicapper Dave Oancea known as "Vegas Dave" shared his predictions for the big game with RadarOnline.com.
"Both are great teams that are in the Super Bowl, with two different quarterbacks and style of playing," he said.
Article continues below advertisement
One quarterback has an advantage over the other, though.
"Peyton Manning is one of the greatest QB's that has ever played the game," Oancea, 39, said. "He has been in this situation before, where as Cam Newton is experiencing a Super Bowl for the first time."
While many are cheering for the Panthers, Oancea predicted that the Broncos will come out on top.
"Denver wins the big game," he said. "The Broncos have the best defense in the league"
"Defense wins championships and the betting public is going to take a blood bath," Oancea added. "Denver wins outright."
Who do you think is going to take home the title this year?