'The Hateful Eight' Wins Best Movie Award at Capri Hollywood Film Festival!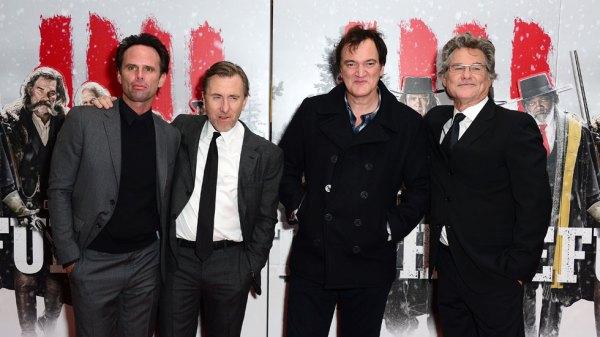 Quentin Tarantino's new film, The Hateful Eight, won top honors at the Capri Hollywood Film Festival.
Not only did The Weinstein Co. project win Best Movie, Samuel L. Jackson won for Best Supporting Actor, Jennifer Jason Leigh won for Best Supporting Actress, and Ennio Morricone took home the prize for Best Musical Score.
Harvey Weinstein said in a statement: "Quentin Tarantino and the entire team from The Hateful Eight are beyond thrilled to have been acknowledged in such a big way from the Capri Hollywood Film Festival. He is a massive fan of Italian cinema, which he often pays homage to in many of his films. I believe that this fantastic accolade is the beginning of the road to the Academy Award Best Motion Picture nomination that Quentin thoroughly deserves."
MORE ON:
From Our Partners
Article continues below advertisement
The Hateful Eight opened on Christmas Day to rave reviews and also stars Kurt Russell, Bruce Dern, and Channing Tatum.