Hypocrite? Sherri Shepherd Still Hasn't Met Son Born To Surrogate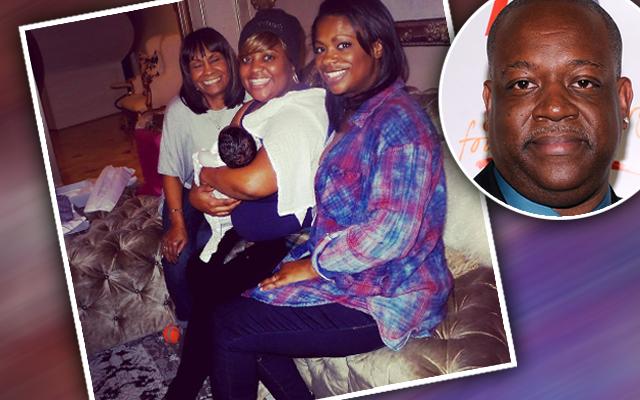 Sherry Shepherd hasn't even met the one-year-old son born to her and her ex, Lamar Sally, an insider told RadarOnline.com. But when Sally recently saw a photo of her posing and cuddling up with friend Kandi Burruss' newborn, the source said he was "hurt" and "disappointed."
According to a source, "It certainly wasn't surprising to Lamar that Sherry had no problem taking a picture with Kandi's newborn son, Ace. It's just incredibly disappointing for Lamar and hurtful that Sherry continues to want nothing to do with their son."
Article continues below advertisement
The former View co-host is currently appealing a Pennsylvania court ruling that dubbed her financially responsible for a child born via surrogate mother before she split with Sally.
The 48-year-old had filed an appeal to remove her name from one-year-old Lamar Jr.'s birth certificate and avoid paying child support, but it was later denied.
Shepherd currently pays $4,100 per month for her son, which is set to increase to $4,600 after he turns 13.
According to court documents, the former View host paid close to $100,000 to a New Jersey fertility agency in order to have a surrogate-born baby with Sally.
But once their marriage crumbled, Shepherd attempted to void the contract altogether — when surrogate Jessica Bartholomew was already far along in her pregnancy.
Throughout the ordeal, Sally has been very vocal about his disapproval of Shepherd's behavior, stating last year that she had "turned her back" on her own son.
The source added, "Lamar just continues to raise their son and is a devoted dad." Shepherd maintains she's done nothing wrong.